Science style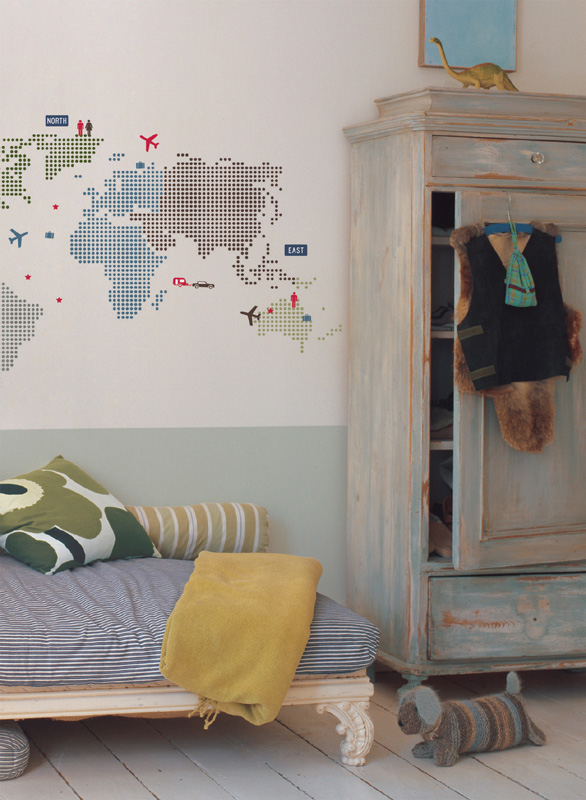 Aaron Christensen, a well-known artist, designer and the creative force behind Embellishments Kids interior design studio, weighs in on the topic. He observes that the old school geography theme (think maps and globes) has long been a go-to look for kids, but he notes that this year a demonstrated expansion into other sciences is gaining traction. "Biology, ecology, entomology and zoology will complement the geology trend and bring brains, as well as beauty, to kids' room design. Plants, bugs, molecules, hexagons and all things scientific are garnering interest," he says.
Circus charm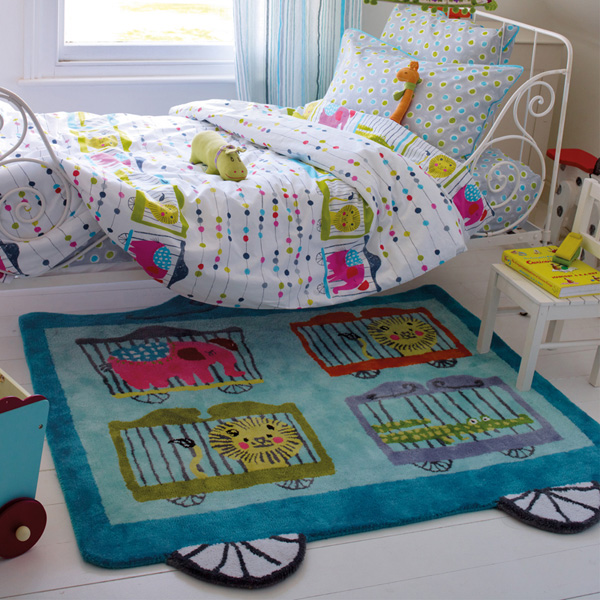 Does a child ever tire of lively circus colors and big top animals? No!
Luckily, this year boasts many hip updates to the ole' circus theme, making it cooler than ever before. Christensen keenly observed this trend and links its resurgence to the skyrocketing popularity of Pinterest and all things Party! "The Big Top combination of eclectic patterns, animal motifs, vintage typography and the classic stripe" are charming and balanced by stylish colors like "honey-toned yellows, teal blues, grayed greens and faded reds," he says.
Forest flair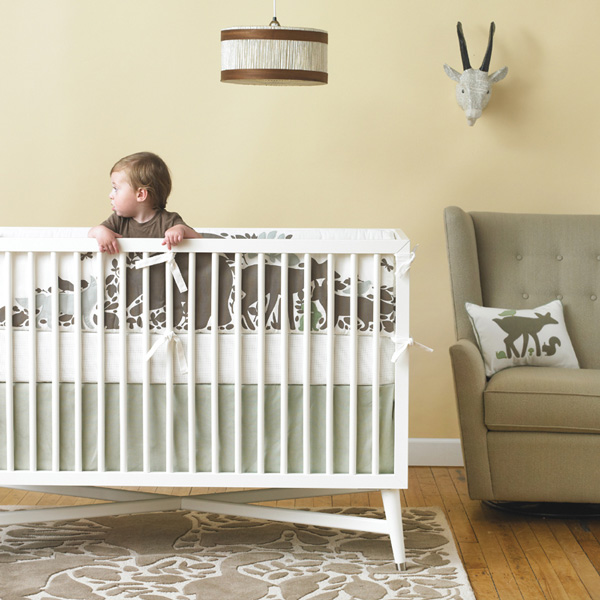 What could be better than watching our children develop their eco-conscious side, as they learn the importance of taking care of their planet? With this awareness comes a renewed love of nature, in the decorating realm, too! Of course, animal and nature themed kids' rooms have always been among the most popular, but this year we see a trendy modern-vintage influence that gives Mother Nature a much needed makeover.
According to Christensen, this year we are building upon the huge popularity of birds, trees and owls. New "forest friends like the fox, bear and raccoon are traveling into the scene" and "wood grain, colorful florals, botanicals and oversized retro variations of plaid" are perfectly paired with "funky geometrics" to exude camp scout cool.
Fun fonts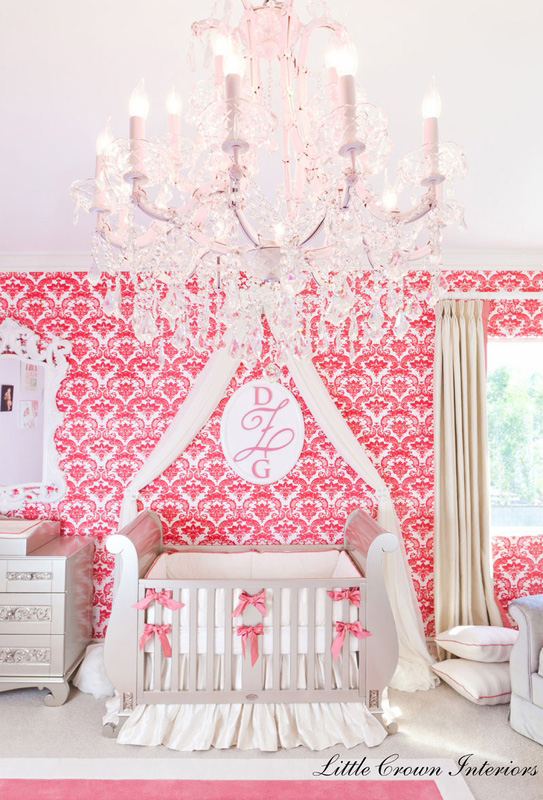 Monogram madness and the entire personalize-it craze have risen to new levels of popularity. Naomi Alon and Gerri Panebianco, the design team that makes up Little Crown Interiors, a full-service interior design firm, say that finding new and fresh ways to display a child's name is one of the year's biggest trends. Since "incorporating a baby's name into the room design is a steady trend," they are always finding new and creative ways to do this through large wall monograms used as the focal point on a wall, "stretched canvases," or a name with a "chic hand-painted mural." Wooden wall letters have always been a hit, but this year unique fonts, innovative materials and new ways to incorporate personalized decor are key.
Chevron chic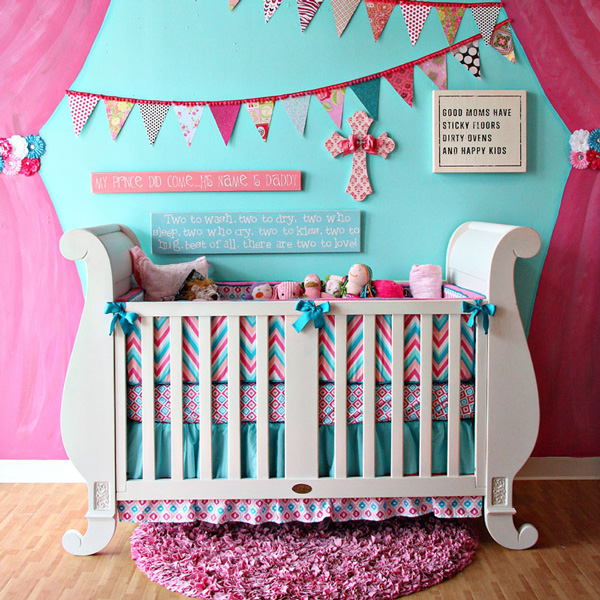 This year has certainly been defined by the hugely popular Chevron print, another trend reminiscent of the past. This retro zigzag design has been updated with current colors and is showing up everywhere in children's rooms from the floors to the walls. "The mod print brings a bold statement on rugs, curtains and bedding and is an easy way to add a pop of color to any room design," according to bedding designer Katy Mimari of Caden Lane. She even devoted her entire spring/summer 2012 collection to this trend, which features "a bold multicolor chevron, paired with a coordinating ikat print."
I can't wait to see what the second half of 2012 holds… Happy Decorating!
More kid decor
Back to school decor tips
Cool decor for a kid's bedroom
Kids decor you'll love for yourself