No need to wait until the holiday season to adorn your front door with a wreath. Get one now to celebrate fall. From classic and traditional wreaths to more creative versions, you are sure to find something on Etsy that will add some pizzazz to your front entry. These are just a few of our favorites.
Classic and elegant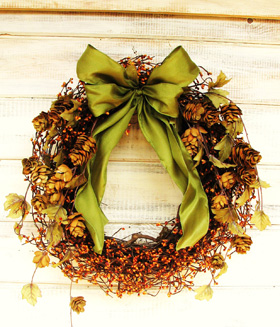 For a look that is classic and elegant, we are loving this fall wreath complete with rich colors and pinecones from the Wild Ridge Design shop. The pinecones will transition right into winter, making this a perfect choice until the holiday wreaths make an appearance. To top things off, this wreath comes scented in your choice of fragrance!
Whimsical and fun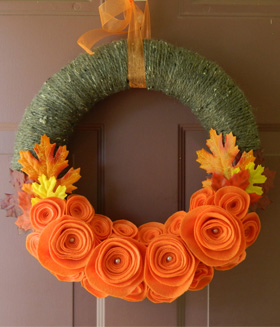 If you are on the hunt for something that is a little bit whimsical and fun, we like this felt flower wreath from the Wreathink Gifting shop. She has a variety of cute options, including some Halloween-themed versions as well as other fall options. We love the colors in this one and the touch of fall leaves.
Unique and untraditional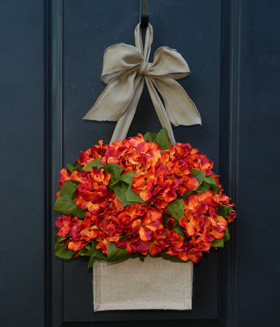 If something less traditional is what you are going for, we are loving this potted faux hydrangea wreath from the Ever Blooming Original shop. The fall colors will add some interest to the front of your home as the actual plants start to shed their leaves for winter.
Pumpkins and burlap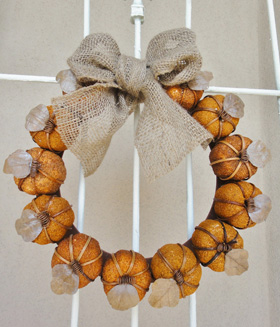 Nothing says fall like pumpkins so we can't help but love this wreath made of mini-pumpkins from the Little French Door shop. The pumpkins have a touch of sparkle, making this wreath a mix of fun and elegant. The rustic burlap bow makes this the perfect fall wreath.
More Etsy goodness
Etsy roundup: Vintage home decor
Etsy roundup: Yard accessories
Etsy roundup: Functional kitchen accessories