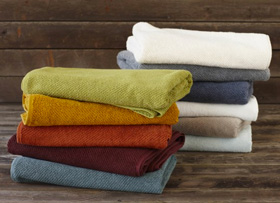 Bath towels
Trading in your traditional bath towels for a few that bring in the look and feel of the weather outside is an easy and affordable way to decorate with fall colors. We absolutely love the texture and tones of these organic hand towels from Coyuchi. Slide these into your bathrooms to impress your guests with your attention to detail.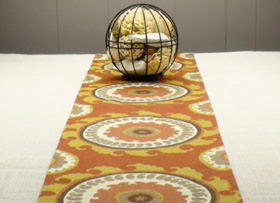 Table runner
Your kitchen table is often the center of your home. Making a quick change to your table display can change the whole look of the room. Aside from adding a new centerpiece or lighting a few new candles, you can try adding an autumn feel by using a gorgeous table runner like this one from ProperPillow on Etsy.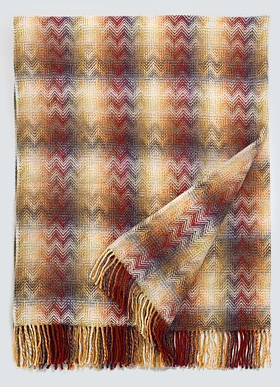 Blanket or throw
Choosing a new throw for your old furniture is the perfect way to transform the look of your living space. This year is full of cozy trends like traditional plaids, wool in warm tones and the homemade touch of a knit blanket. Almost anywhere you shop for home goods will be stocked with fall blankets but our absolute favorite find is the Missoni blanket line carried at stores such as Saks Fifth Avenue and Nordstroms.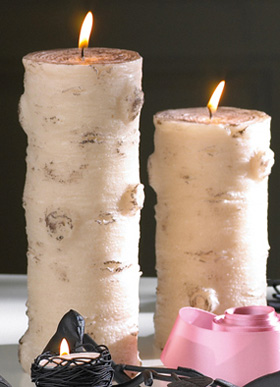 Candles
A quick and easy way to change the feel of any room is candles. Whether you have them on your mantel, your kitchen table or in your entryway, candles can make such a statement and are generally less expensive than most of the other decorating accents you will find. Fall candles range from extremely festive, sound-making goblins to traditional, warm-toned decorating pieces, so there is something for everyone. One of our favorites is the trunk pillar candle from inmod.
Want to update more than just your home this fall? Try these tips to save money on fall accessories >>
Welcome mat
When it comes to fall decor it is hard to find things that bring in the festive decor and complement the current style of your home. Accents like welcome mats and floor rugs can add that extra touch of fall to your entryway and, believe it or not, you can find a few that don't have the typical Halloween look. One of the most gorgeous ones we have seen is this handpainted floor mat from LizTales on Etsy. This pretty door mat incorporates the festivities of Halloween while remaining sophisticated and stylish.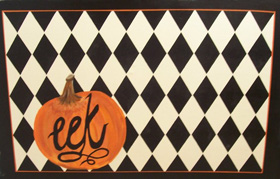 No matter what your design style, have fun with fall and make a few small changes to bring the gorgeous feel of autumn inside.
More on decorating
Thrift shop decorating
Homemade Halloween decorations
Pinterest projects with natural elements