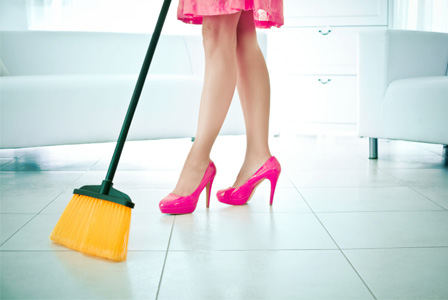 Cleaning up dirty, messy floors can be a challenge. Whether on wood or tile, these five products will make cleanup so easy you'll think they were magic.
must-have items for spotless floors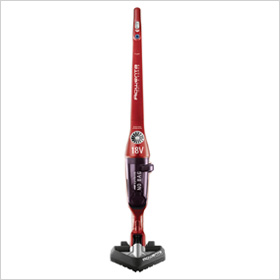 Best vacuum
This vacuum sucks, and that's a good thing! The Rowenta Delta Force is convenient because it's cordless and has a unique cyclonic bagless system, making cleaning an entire house quick and satisfying. This vacuum can run for up to 40 minutes without having to be charged, and, better yet, its optimal swivel system allows you to reach every inch of the floor with ease. It's also lightweight and portable, making it perfect for spot cleaning when unexpected guests show up.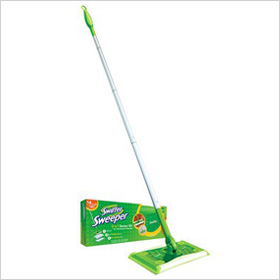 Best disposable mop
This favorite household item should not be overlooked. You no longer have to deal with a dripping-wet yarn mop, thanks to the Swiffer Sweeper. It is lighter than a broom and portable, so it can be taken just about anywhere. Choose dry cloths for a quick sweep of dust and crumbs or wet cloths for stain removal on hard surfaces. With its 360-degree swivel head and easy grip handle, the Swiffer Sweeper makes cleaning easy again.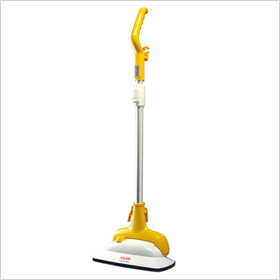 Best steamer
Haan FS-20 Sanitizing Steam Mop
The Haan FS-20 Sanitizing Steam Mop kills germs and cleans up the dirtiest of floors. It only takes one minute for this steamer to clean dust mites and bacteria on the floor. This feature allows users to keep the mop moving and cut down on cleaning time drastically. This works on so many floor types, from hardwood to tile and carpet, so it's great for deep cleaning and maintaining a fresh house!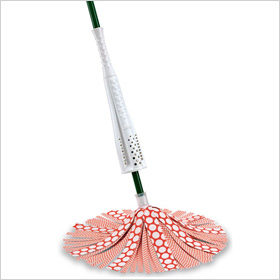 Best mop
This seemingly simple mop will do wonders for any surface. Although it appears to be just an average mop, the Libman Wonder Mop deep cleans every inch of the floor including baseboards. Usually the trouble with string mops is that they are hard to wring out, but not with this baby. The Wonder Mop has a wringer sleeve which squeezes liquid out of the strings without actually touching them. This mop fits in small places and is washable.