Easy ways to update your space
Home design doesn't have to be complicated. In fact, it really shouldn't be stressful at all. The key is to decorate with your personality in mind and stick to simple updates that are both stylish and functional. Not sure where to start? We're here to help.
To learn more we caught up with Kim Myles, TV host and Apartment Guide design expert, to get her thoughts on simple, affordable home design. The winner of season two of HGTV's Design Star has been drawn to interior design since she was 12. "I got a back issue of Architectural Digest from my uncle and it blew my mind. I was startled into amazement — I redesigned my bedroom that week."
Right now though, her inspiration comes from a much more practical place. "I'm really inspired by the renter. I actually just sold my home two weeks ago so that's what inspiring me — the plight of the renter," she says. "I want to provide tools, tricks and ideas for the renter who wants their space to look great, but who doesn't want to invest a ton. There's a whole tribe of us out there."
Home decor made easy
A lot of people don't necessarily need a designer for what they want to do but might still be stumped on where to start. "It's a huge challenge — how to you create change without investing money," affirms Myles. But making it happen is easier than you think. "My message is really to empower. You don't need to hire a designer to live beautifully."
She shares some simple ways to make a change that anyone can tackle.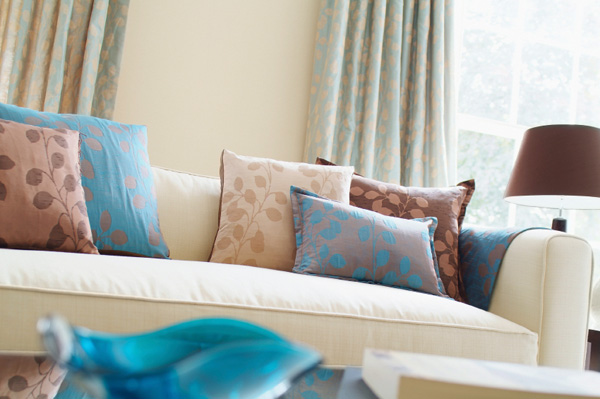 Her last bit of advice: "Let go of idea that has to look like magazine spread — live comfortably and live surrounded by things you love."
Watch: How to decorate with recycled items
Learn how to reuse items when decorating. This can be both green and budget friendly. On SheKnows.com How To, we learn the art of using off-the-wall items to give your space that extra pop.
More decor tips and trends
Decorating Diva: 10 Cheap and easy home updates
DIY repurposed dresser
10 Must-have products to organize your kitchen