We have Sabrina Soto, decor expert, HGTV host and author of Sabrina Soto Home Design here to share her top design tips with SheKnows. This week, she's showing us some simple ways to update every room on a budget.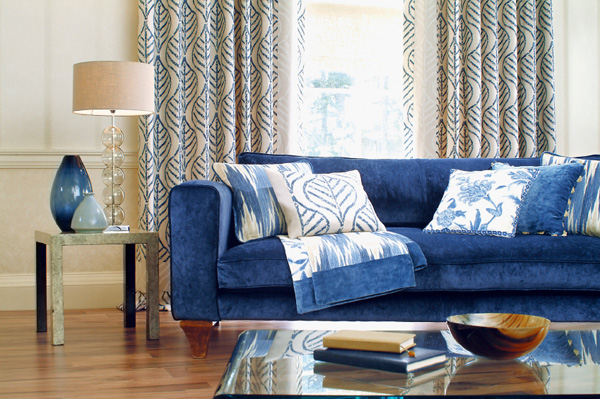 Shopping tip: Try to find pieces that are neutral and classic. You want to choose a style that could fit multiple design themes. This makes it easier to redecorate with accessories and small pieces.
Spend vs. save
Not every home decor item needs to cost you a small fortune. In fact, there are many spots where it makes more sense to save. "Spend less on smaller items that you will be able to change and switch out with time," advises Soto. "Pillows, throws and small accessories are easy to find at low cost so once it's time to redecorate, you won't feel bad about disposing or donating them."
When it comes to where you should put your hard-earned decor dollars, spend on the larger, higher-quality staple pieces in your room such as sofas, lounge chairs and coffee tables. While it may be tempting to go for the cheaper piece, focus on quality, notes Soto. "This will actually save you money in the long run as cheaper furniture tends to age and wear out faster," she explains.
Low cost, big impact
Not sure where to start when it comes to budget-friendly home updates? Start small. Begin by buying some colorful throws and pillows, which can easily add interest to a tired couch or love seat. Then focus on other simple but stylish accents. "Brightly-colored candles or vases make an eye-catching centerpiece and add a splash of color," suggests Soto. "Incorporate an unexpected pattern like a chevron, stripe or an animal print to add visual texture. Wall decals or temporary wallpapers are also great," she says. "They're inexpensive and easy to apply to any wall surface. Remove them when you are ready for a new look."
To further increase impact without breaking the bank, add an area rug. "Area rugs bring the room together while bringing softness, texture and color into your space," explains Soto
Quick tip: You can also easily restore your furniture with a new coat of paint for a quick and easy update. But always sand and prime the piece before painting.
The power of paint
Paint is one of Soto's favorite ways to update a room on a budget. "Freshly painted walls are one of the most dramatic room changers. Everyone notices a colorful wall as soon as they walk into a room," she says.
You can also try painting the backs of your bookshelves a couple of shades darker than your overall room color. "This will add depth to the shelves and create the illusion of grandness," explains Soto. "Painting one wall a brighter color and the others neutral will establish a color scheme while maintaining the room's color balance," she adds.
Use what you already have
Often, there's no need to go out and buy new things to re-energize your space. You can use what you already have in new ways. "Try to rearrange and play with the accessories you already have at home. Perhaps a vase doesn't work in the living room, but it may look great in the dining room. Pairing items from around the house in fresh and new combinations may just be that perfect change your space needs," says Soto. It's also a good idea to update your existing furniture rather than replacing what you own. "Reupholster a stool or give a chair a fresh coat of paint for a modernized look," she suggests.
Tell us
What are some ways you update your home on a budget? Share in the comments below!
How to decorate with recycled items
Learn how to reuse items when decorating. This can be both green and budget friendly. On SheKnows.com How To, we learn the art of using off-the-wall items to give your space that extra pop.
More decor tips and trends
Decorating Diva: Top 10 home staging secrets
Paint projects for a bedroom makeover
Banish the boring: Add color to your space with Sabrina Soto
Photo credit: WENN.com