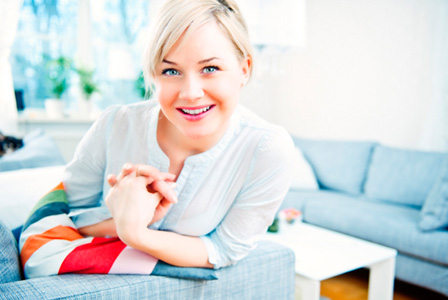 Welcome to Decorating Diva, where every week we share fresh, fun ways to update your home and spice up your living space!
Speedy space improvements
Creating a change in your home doesn't have to cost a fortune or take weeks to complete. There are tons of simple, affordable ways to freshen things up and give every room a boost. Don't believe us? We share 10 easy, speedy ways to spruce things up this summer.
Clutter is the number one enemy to a well-decorated home. We all let things pile up — often to the point of no longer even noticing that the coffee table or kitchen island is buried under three layers of books, magazines and scraps of paper. If you really want to refresh a room, take stock of where clutter is monopolizing surfaces and get rid of it. If you can't or don't want to toss it, find a storage solution. It's amazing how much different a room can look when you simply clear away the mess.
2
Add a pop of color
with paint
There's no need to repaint a whole room, but you can still easily update a space with paint. Either opt for an accent wall in a vibrant hue, or something that complements yet stands out against the current shade or paint a rectangle in a contrasting color above the couch to really brighten up the room.
Try this: You can also paint the inside of a bookshelf in a bright color to update a tired piece of furniture and add a sense of fun to any room.
It's so easy to end up with shelves full of home accessories. But crowding a room with too much "stuff" (even really nice pieces) can keep things from looking fresh and polished. Go through your current crop of accessories and aim to cut your collection by half. What you put away today, you can swap out for what you decided to keep displayed the next time your home needs a facelift.
Bored of what's on your walls? Before you trade it in, do some rearranging. Often all it takes to inject some energy into your home is to find new spaces for art you already own. Move something from the foyer into the living room or something hanging over the bed into the kitchen. The point is to breathe new life into your collection by displaying pieces in spots they've never been.
5
Don't discount greenery
If your space lacks plant life (and you have enough natural light), you can easily update your home by adding greenery. No green thumb? Not to worry. There are several plants that are (almost) impossible to kill. Try spider plant, snake plant (also known as mother-in-law's tongue), Chinese evergreen and golden pothos. Bonus: More plants means cleaner air in your home!
Try this: Spice things up even further by painting three pots in bold colors (we love yellow) and adding your favorite herbs. Place in the kitchen window for a near-instant pick-me-up.
6
Use the power of pillows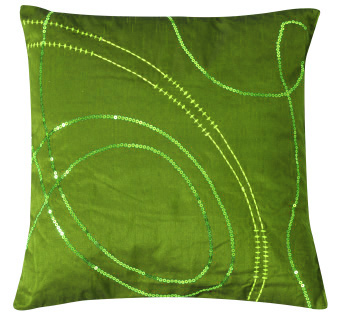 Pillows in bright colors and patterns can instantly jazz up a neutral couch, or one you're getting bored with. Let the season dictate the shades you choose — go more tropical in summer (lemon yellow, parrot green, orange) and warmer in winter (plum, jewel tones, gold, deep red).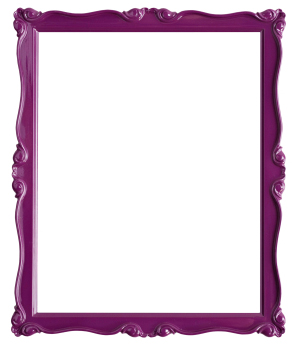 Whether you have a collection of travel photos, family portraits or ornate mirrors lying around, put them to good use by creating a gallery wall. Choose any large, empty area (the wall above the couch or in the foyer are often good spots) and create a stylish grouping of your favorite photos, posters or even decorative plates.
Whether you have hardwood or wall-to-wall carpeting, a throw rug can easily add interest to a room. And don't be afraid to layer. A larger neutral-hued rug under a bolder color can create depth and really make the space pop.
New knobs are an easy way to give a dated dresser or tired kitchen cabinets a whole new look. We suggest opting for something unique (and budget friendly) but check out garage sales and thrift stores for fun, one-of-a-kind options.
10
Streamline
the simple things
Having uniform accessories in the kitchen and bathroom can go a long way toward creating a pulled-together home. Toss the random toothbrush and soap containers and replace them with something sleek and eye-catching (soapstone or bamboo are great choices). As for the kitchen, uniform glass containers in various sizes look great filled with everything from pasta to rice to granola.
More from Decorating Diva
Bring some London style into your home
Pretty homegrown hostess gifts
Create the best outdoor space for entertaining