Pick a print
Prints are an easy way to change up the decor in almost any room. To keep in step with the latest style, pick prints that reflect this summer's color trends. When a new season's colors find their way to the scene, you won't have too much invested if you want to make a seasonal switch.
Colors for summer
Pastels, neons, purples, yellows and metallics have made their way onto the summer scene. We've rounded up a few resources to help you incorporate the season's latest color trends into your home decor.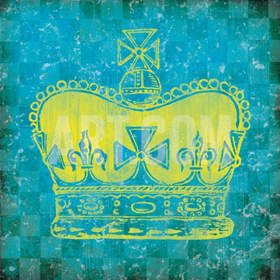 Art.com
Art.com is sure to have something to suit your taste and the season's color schemes. An e-commerce company, Art.com Inc. is the world's largest online retailer of wall art. The site, which is newly redesigned, is loaded with original content and art collections curated by designers and tastemakers. You may spend a lot of time on this site, not only because of the large collection, but because it's fun and offers viewers the opportunity to create their own galleries to share with friends via social media.
Check out this great print — Crown IV — from Art.com that includes two of the hottest summer colors, turquoise and yellow. The design might make your home feel like your palace (and the great price will help you keep a handle on your riches).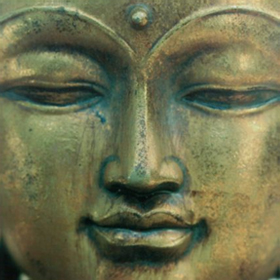 Z Gallerie
If you're the type who prefers to put your hands on your art before you buy it, check out Z Gallerie. You can find Z Gallerie stores in many states across the country. If not, you can always order online (the company has a generous 30-day return or exchange policy).
Along with great prints, you'll find all sorts of items to decorate your home with, including furniture, frames and pillows.
This Golden Buddha print reflects the metallic trend of the season, but the subject matter is timeless.
Etsy.com
If you like prints that are more one-of-a-kind or in limited series, try Etsy.com. If you haven't yet visited Etsy, well, get there, pronto. You'll find handmade items from artisans around the world. And although you can buy or sell on Etsy, we love the site for all the creativity it offers in one place.
The purple colors in this linoleum block and watercolor print are perfect to match up the season's trends.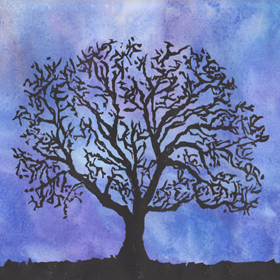 No need for a complete redesign when it comes to keeping up with decorating trends. A few simple pieces are all you need to freshen things up!
More decorating ideas to try
Decorating Diva: Embrace color this summer
Fabulous home accents under $50
10 budget-friendly ways to decorate your home for summer