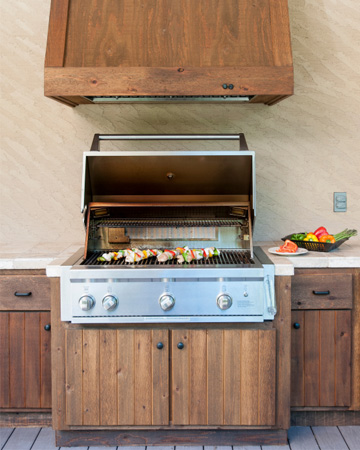 staples for your outdoor kitchen
We've found the essentials for a well-stocked outdoor kitchen to get you fired up to turn on the grill this summer. From grilling sauces and condiments to unique tools, these must-haves will make entertaining a breeze.
Stock up on flavorful sauces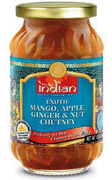 Add flavor and spice to chicken, fish and more when grilling with chutney sauces from Truly Indian. Each fat-free, delicious and exotic preparation of select fruits blended with sugar and spices will lend an ethnic taste to any dish!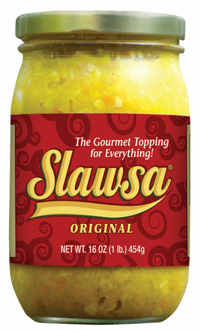 It's salsa! No, wait, maybe it's coleslaw! Actually, Slawsa is a distinct gourmet condiment that tastes great on meat and fish dishes from hot dogs, hamburgers, pork, grilled chicken to shrimp, scallops and salmon. It can be included in sandwiches, wraps and tacos and is also perfect for dipping with tortilla chips. Fat-free, gluten-free and cholesterol-free, Slawsa has only 15 calories but still packs a flavorful punch!
Grab these grilling tools
When grilling outdoors, cleaning your cooking grate is essential to keep your grill running smoothly all summer long. The 3 Sided Grill Brush from Weber makes the job a breeze! Shaped like a triangle, this ingenious brush cleans in between the cooking grates and in tight spaces at the edges of the grilling surface — making this a necessity for any outdoor kitchen.
Love stuffed burgers but experience issues when trying to keep all of the ingredients together? Grilling aficionados will love this new Stuff-A-Burger™ Set from Sur La Table! Great for entertaining, the Stuff-A-Burger set combines two tools, the Stuff-A-Burger Press and Stuff-A-Burger Basket, for making delicious gourmet burgers with ease. Plus, the basket lets you grill and flip four burgers at once.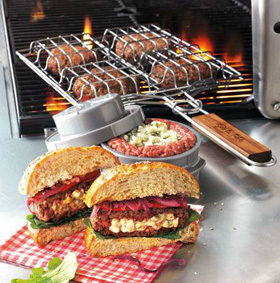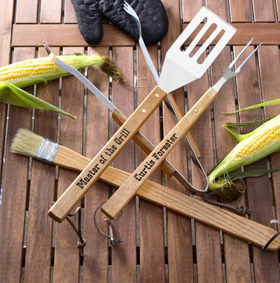 Have a barbecue master in your home? The Barbeque Master© Personalized 4 Piece Set is personalized just for the master of the grill and includes an 18-inch spatula, 18-inch fork, 15-1/2-inch chef tongs and an 18-inch basting brush. This set is crafted from durable, rust-resistant stainless steel with extra-sturdy, stay-cool wooden handles and leather rope ties for convenient hanging.
Grilling sausages will be easier than ever with the Sausage Grilling Basket from Sur La Table. With an extra-long handle, open sides to accommodate sausages of any length and adjustable height to fit a variety of sizes, this ingenious tool allows you to grill and flip six sausages at once!