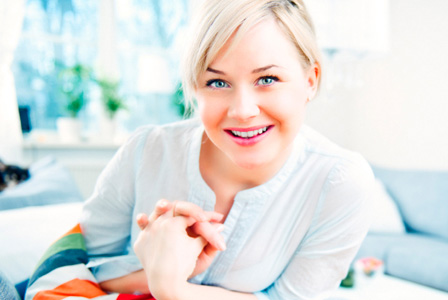 Welcome to Decorating Diva, where every week we share fresh, fun ways to update your home and spice up your living space!
Solo space style
One of the biggest perks of living alone is being able to decorate in any way you want. If you're looking to brighten up your bachelorette pad or make some design changes, we have you covered. Check out our picks for some stylish pieces, perfect for any solo space.
Before you start
First things first: The key to decking out your bachelorette pad is looking to your personal style. "Know your own style and what makes you feel peaceful and calm. A home should be comfortable and relaxing. It is a blank canvas to express yourself," advises interior designer Joan Behnke. That being said, avoid going overboard with brash and bold designs. "If you love wearing prints then the fabrics on your furniture should be plain. A print dress on a print sofa is too much," she advises.
Other than keeping your larger pieces neutral, the rest is up to you. "There are so many acceptable trends. The mid-century look is back, and I'm told by my Paris friends that other classic styles are coming back," Behnke says. "Designers now combine old with new alike and make great design statements by mixing different styles."
Before you buy
Before hitting the checkout, think about what you're buying and whether it will last. "I always recommend buying good quality. One beautiful antique or painting is better than lots of junk," Behnke advises. Since solo spaces are often small, you might also want to consider making choices that will give the illusion of more space. "If you want your home to look larger, keep it neutral and monochromatic with accents of color," she says.
Color advice
Think about the colors that make you happy and go from there. Love pink? Pick up some throw pillows in your go-to hue and use them to add a pop of fresh color to your couch or bed. You can also look to fashion for inspiration, says Behnke. "If Dior is showing purple, it can be that the fabric trends for furniture will be showing purple."
Certain colors make you feel calm and others make you excited. Where you decide to add your hues of choice depends on the room. A bright yellow might not be the best choice for the bedroom, where you want things to be calm. Heather gray, pale mint or cream work well. One color that doesn't follow the rules: red. "Although a strong color, red can be used like a neutral," says Behnke.
Six cool picks for your pad
We source six stylish picks for your bachelorette pad.
More from Decorating Diva
How to create a craft corner
Easy DIY wedding decor ideas
Bold outdoor accessories for a get-noticed yard