Cut Your Way Through Your Home And Garden In Style
When I think of scissors, I recall trying to learn to cut with them as a child; it seemed quite the insurmountable task. Luckily, it's much like riding a bike. Once you get the hang of it, a whole new world opens up! I've collected links to a bunch of fun scissors that cover many areas of home and life. See which ones you might need!
Kitchen
Crafting and sewing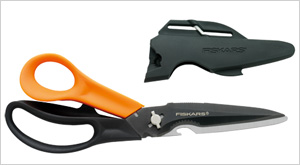 What crafter could resist a scissors that cuts everything from paper to rope and twine and wire, with an ergonomically sculpted handle and a bottle opener to boot? Your Cuts + More Scissors also has an accompanying sheath with a built-in tape cutter and a ceramic scissors sharpener to keep them in tip-top shape for all your crafting projects.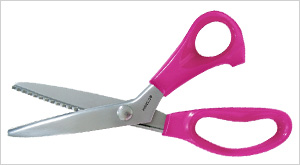 A pair of pink pinking shears is a must-have for avid crafters and sewing enthusiasts. These lightweight shears feature Japanese stainless steel blades and comfort grip handles.
Gardening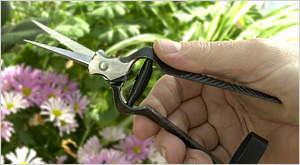 Lee Valley Tools Forged Flower Shears
Perfect for pruning or trimming flowers from your yard for indoor arrangements. A Japanese design made to strict standards, these are ideal for deadheading roses.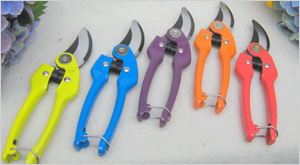 Way Cool Tools Bypass Garden Pruner
I'm a sucker for fun colors when it comes to any kind of tools, so these pruners are right up my alley. The unique design provides continuous lubrication and offers the perfect size for small- to medium-sized hands. I love that these are very easy to spot in the garage, too!
Hair cutting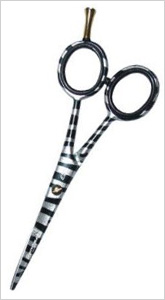 Zebra Print Royal Pro Hair Shears
Personally I do not recommend cutting your own hair at home as most often it is not a pretty sight once it's finished. But if you insist upon trimming your own bangs or some such thing, you might as well do so with these funky zebra print shears. I would like to reiterate that I do not recommend at-home haircuts! The blades on hair cutting scissors are very sharp, and you can easily hurt yourself if you don't know what you are doing. You are much better off seeing a professional.
Who knew scissors came in so many fun styles and colors and could help in so many ways around the house? Remember that cool scissors also make a fun hostess or housewarming gift for friends or family members. Just when you thought they were only for cutting wrapping paper or getting into a postal delivery, scissors have become cool!
More home gadgets and tools
5 Tools for a more efficient kitchen
Must-have kitchen gadgets for healthy families
4 Cool tools for healthy eating