Conjure Up
Your Dream Kitchen
Your kitchen is the heart of your home. It's where you cook, it's where you eat and it's where you come together as a family. Why not make it the kitchen of your dreams? Here are our top ten kitchen-inspired pins to jump-start your design.
(page 2 of 2)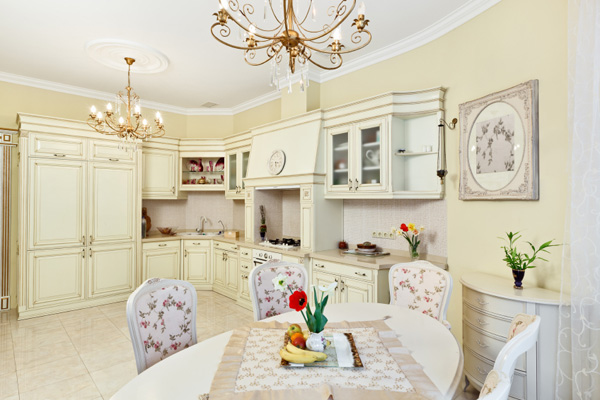 6
Charming elegance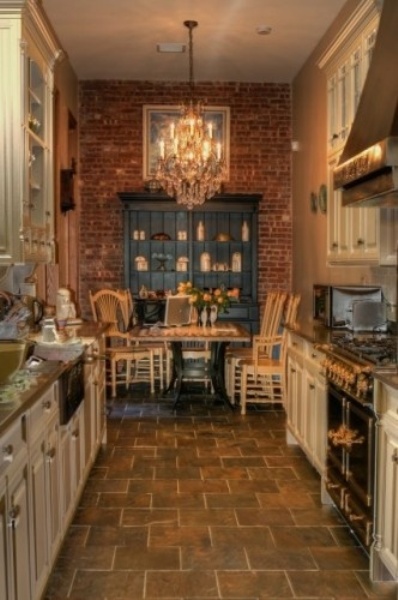 Create a charming kitchen with the warm elements of traditional decor. Place a sparkling chandelier against a brick backdrop (Original pin source) for a space that's elegant, relaxed and inviting. You'll feel as though your kitchen is a French chateau that's perfect for welcoming family and guests!
7
Neutral, yet bold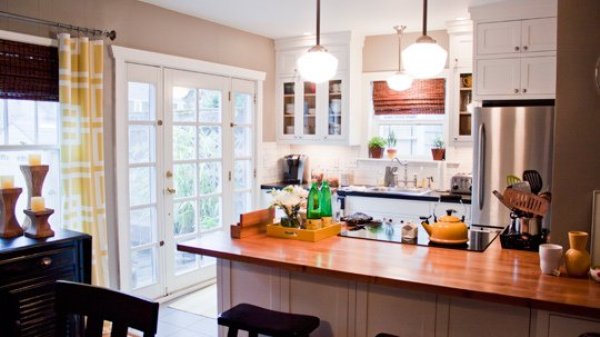 We all have various comfort levels when it comes to color, so try adding small bursts of color against a generally neutral design. What's the worst that can happen? You can always exchange accessories until you find a color combination that suits your fancy. This kitchen adds small touches of yellow (Original pin source) in key spaces throughout the space to create exciting visual interest.
8
Light and dark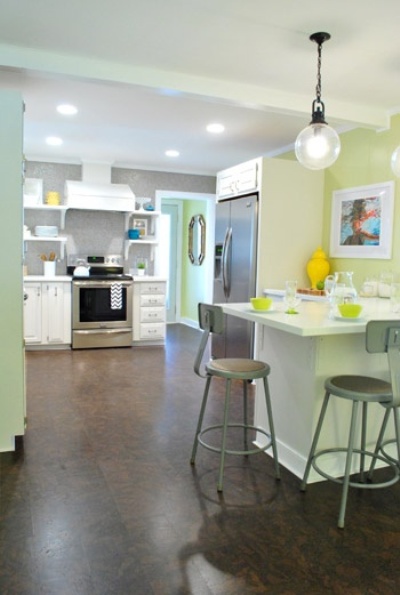 Keep your kitchen design from taking flight by anchoring a lighter color scheme with dark flooring. This design features white cabinets against dark floors (Original pin source). These relatively neutral elements allow for playful expression when it comes to wall colors, and kitchen accessories.
9
Nature inspired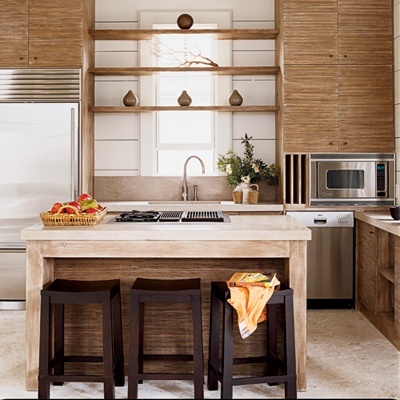 Nature knows best, so mimic the tones, textures and color combinations you see in the world around you. This kitchen unites natural elements (Original pin source) to create visual interest and cozy appeal. To enhance the look, offset the rich wood-tones with stainless steel appliances, like the Super Capacity Three-Door Refrigerator with Smart Cooling Technology (Model: LFX31925ST) from LG.
10
White and light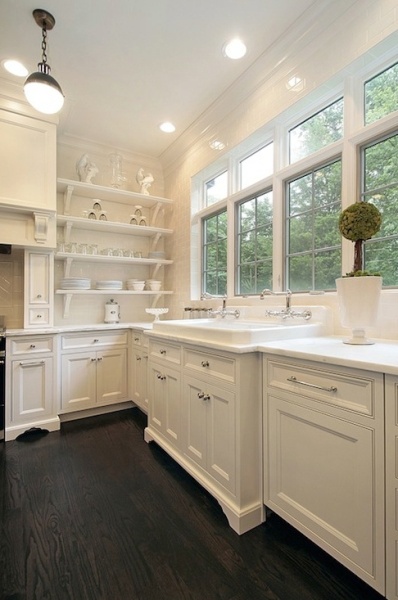 Color has its place, but sometimes the best color is the lack thereof. Crisp-white walls, trim and accessories, paired with a large wall of windows (Original pin source) enhance this kitchen's airy feel. Use open shelving to display your best serving pieces and add plenty of sunshine for a kitchen that's a heavenly dream!
More about kitchen design
2012 Kitchen design trends
Functional and stylish kitchens we love
Kitchen design trends: Back to basics