Waldo Fernandez Designs Academy Awards Lounge
Get a sneak peek inside the exclusive backstage lounge for the 84th Academy Awards. See the design created by Waldo Fernandez for the Architectural Digest Greenroom.
(page 2 of 2)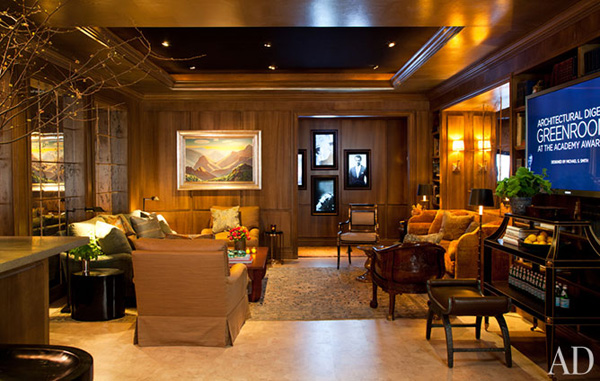 Interior designer Michael Smith, who decorated the private quarters of the White House for the Obamas, created the luxe library setting in a warm palette for the 83rd Annual Academy Awards.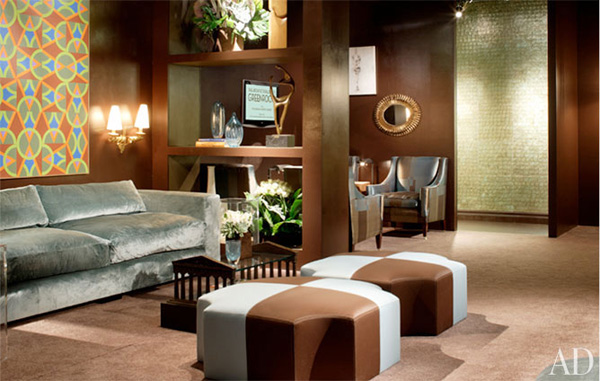 The greenroom at the 2007 Oscars was green both in accent colors and eco-friendly status. Designed by Matthew White and Frank Webb of White Webb, the furniture was made from sustainably harvested wood and the carpeting was from recycled plastic bottles. Who knew going green could be so chic?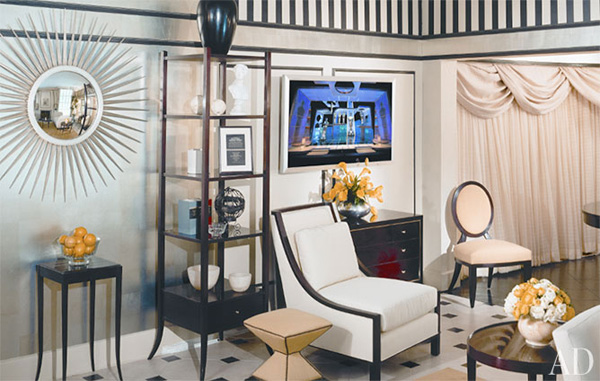 Dorothy and Roy Christopher had the honor of designing the first four Architectural Digest Greenrooms. This one was for the 2004 Oscars and was a modern interpretation of the Hollywood Regency style.
Tell us
Do you have a favorite Oscar greenroom? Share in the comments below!
More about the Oscars
Set design for the 2012 Oscar-nominated film The Help
Iconic poster unveiled for the 84th Annual Academy Awards
How to host the ultimate Oscar party
Photo credits: Roger Davies and Erhard Pfeiffer. Photos from Architectural Digest.