(page 3 of 3)
Elizabeth's house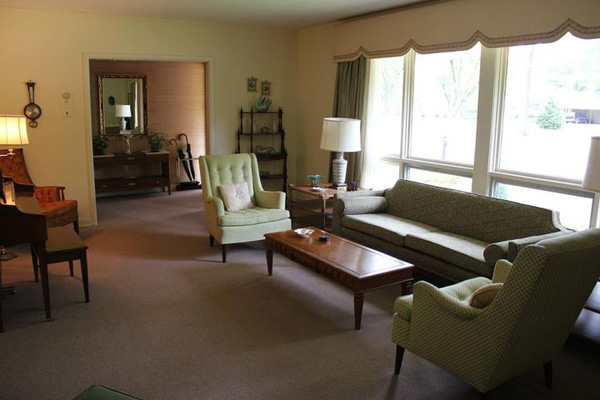 Elizabeth's mid-century ranch house was "straight out of Better Homes and Gardens." The house was intended to be very real, yet bland, reflecting her efforts to try to keep up with the more glamorous Hilly. It was a typical middle-income home for the period.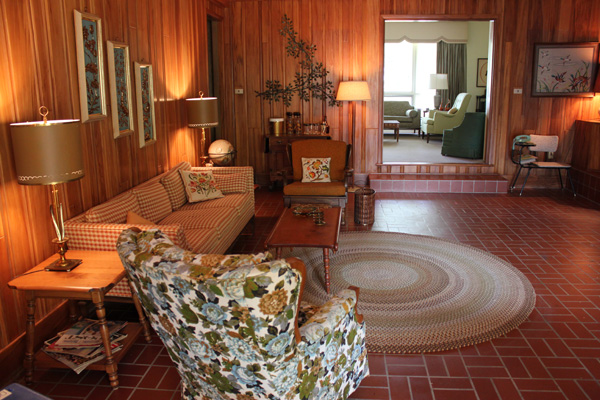 With the pine paneling, faux-brick flooring and metal accessories, Elizabeth's den particularly resonates with people. In fact, during the first day of shooting at the house, much of the crew claimed that it "looked exactly like the house they grew up in." While we don't see knotty pine paneling coming back as a decorating trend anytime soon, a cool braided rug and needlework pillow from Etsy can be a fun way to reinterpret this style at home.
Aibileen's house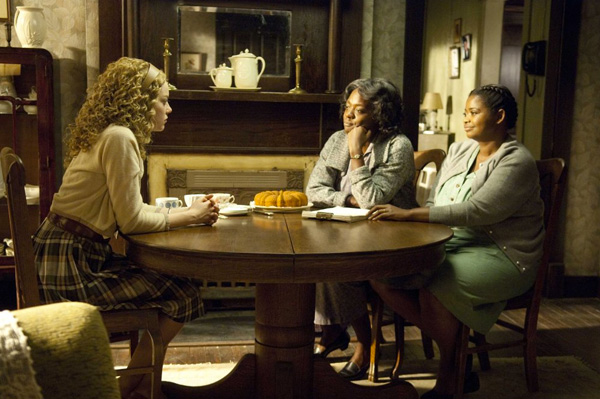 The interiors of both Aibileen's and Minny's houses were built specifically for the movie. Aibileen's house serves as a reminder that a home can be simple, yet warm and inviting. The book Separate, but Equal: The Mississippi Photographs of Henry Clay Anderson provided Ricker with information about the daily lives of African Americans in the South during that time period.
Recreating the look at home
There are plenty of decorating elements from the set design of The Help that can easily give modern-day homes a fun retro flair. Ricker suggests reviewing Under Live Oaks (see above) to better understand the history and get a sense of the layering, family heirlooms, and photographs. He also says that Hilly's house lends itself best to a sense of contemporary style.
Our favorite decorating looks from the movie include creating retro kitchens with painted cabinets, checkered linoleum floors, mason jars, and featuring splashes of mint green and robin's egg blue. For a more opulent Southern style, try incorporating chandeliers, heavy draperies, gold accents, artwork of landscapes or portraits with ornate frames, and, of course, floral wallpaper.
As for the must-have accessory found in typical Southern homes? Ricker says they found abundant Audubon prints of birds that were "beautifully framed and classic."
More movie-inspired design
Harry Potter-inspired decorating ideas
Design tips from Hollywood's best-dressed sets
Alice in Wonderland home decor
Photos courtesy of DreamWorks Pictures and Mark Ricker