There's nothing like a cool vintage piece of home decor to bring a little of the past to the present. You can work just about any vintage item into your home -- from lamps to candlesticks, vintage is in! More than nine months ago, we shared a handful of great vintage items and they were a huge hit. So we're doing it again.
In this week's Etsy roundup, we've gathered up four vintage home decor items to add a blast from the past to your home. If none of these fit your look, check out the sellers' other items because Etsy is a gold mine for vintage pieces.
Vintage mahogany candlestick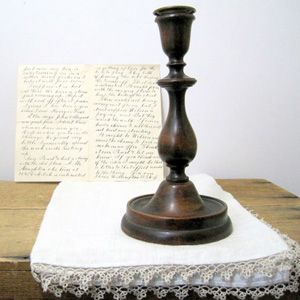 Etsy seller Bird in Hand Vintage (find her on Facebook, Twitter and Pinterest) was one of our favorites last time we featured vintage and she's still going strong with amazing vintage home decor. This time, we're loving the antique mahogany candlestick. It has a solid brass insert to protect it from candle drippings.
Vintage
bowling pins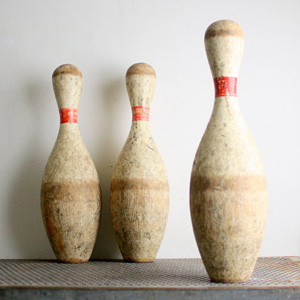 Strike! These cool vintage bowling pins offered by Etsy seller Shaving Kit Supplies (find her on Twitter) make great conversation starters. The set includes three 13" bowling pins that are worn, scuffed and truly vintage. They'll look very cool on a shelf or mantel.
Antique Steubenville
china pitcher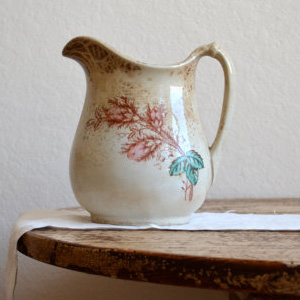 Vintage and classic? Of course! Etsy seller A Needle in the Hay (find her on Twitter and Pinterest) is offering this Steubenville china pitcher, which makes a great decorative piece for your shelf or even a pretty vintage vase. The color is muted with age and the pitcher is marked with the Steubenville stamp.
Vintage
bedside lamps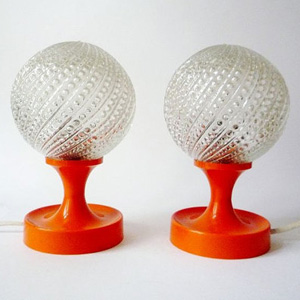 They'd travel all the way from Germany, but the journey would be worth it because you'd have these cool vintage bedside lamps on your nightstands. Etsy seller oppning (find the husband-wife duo on Facebook, Twitter and their blog) offers a piece of the '70s -- the orange plastic bases and glass balls with raindrop patterns are in excellent condition, save for one minor crack (see description).
More Etsy goodness
Etsy roundup: Pink home decor
Etsy roundup: Glass vases
Etsy roundup: Handmade dog accessories