These designers remain true to Nate's viewpoint that a well-designed home is one that feels thoughtful, layered and assembled over time. Known for designing and curating spaces across the country and around the globe, they share their design resolutions for your home -- proving that even small and inexpensive improvements can have a big impact.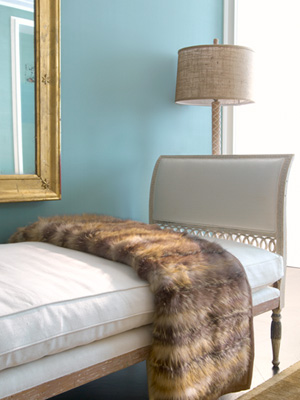 Is your master bedroom in need of some TLC? "Invest in coordinating bedding," say the designers. "And try ironing your sheets once in a while. There's nothing like getting into a perfectly made, fresh bed and your room will look prettier too."
"Treat yourself to fresh flowers. It will brighten your room and your mood," they share. It's a little detail that can add life to your space without having to commit to any big changes. Plus, no matter what season your outdoor blooms may be experiencing, you can always have the indoor ones looking fabulous.
3
Freshen up your bathroom
It may not be the most glamorous room in your home, but freshening up the bathroom can do wonders. "Stick to white towels for your bathroom. It's the best way to keep your bathroom feeling clean and spa-like," explain the designers. Wiping down the bathroom every day keeps it sparkly.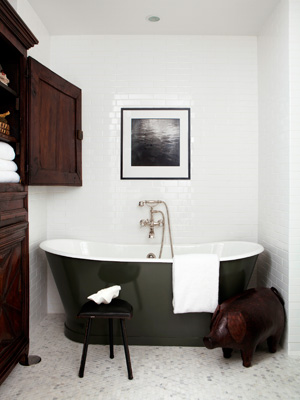 While a complete overhaul of your space may not be in the cards for 2012, everyone has the opportunity to tweak little details. "Change out your throw blankets and pillows for the season. Such a small change will surprisingly have a big impact on the overall look of your space," say the designers.
5
Stay true to what you love
"Make your home feel like a reflection of you. Go to a flea market or your favorite local vintage store and pick up decorative accessories that resonate with you," say the designers. In the end, you have no one to impress but yourself!
More expert home decor tips
Expert tips for sophisticated beach house decor
Decorating Diva: Expert tips for a stylish space
Design challenge: Playing with pattern
Photo credit: WireImage