Cheap And Chic
Home Decor
Summer is fast approaching and we know you can't wait for warm weather to finally arrive. We feel the same way! So while you're passing the time before it's warm enough to lounge on the patio, why not spend some time refreshing your home decor to welcome a brand-new season? Check out some of our cheap and chic tips for updating your space for summer.
(page 3 of 3)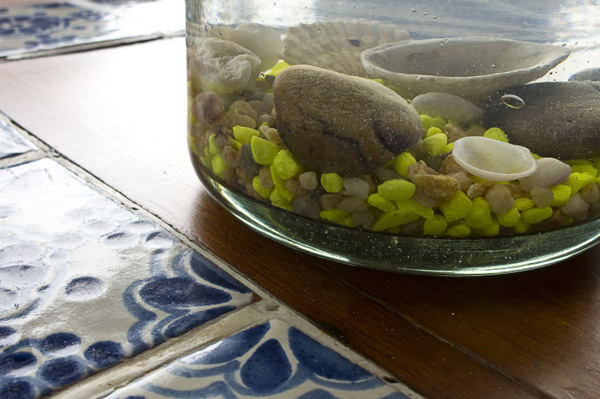 Add beach-themed ambiance
Nothing says summer like lazy afternoons at the beach. Incorporate some ocean-inspired charm into your decor with accents in various shades of blue. This is also the perfect time to dig up that box of sea shells your kids collected last year and display them in a large glass vase.
Out with the old
One of the quickest ways to refresh your home for a new season is by getting rid of anything that shows its age. From welcome mats to toothbrush holders, take stock of what looks like it has overstayed its welcome and replace what's old and tattered with something new and fresh.
Repaint
If you have time, consider repainting the living room or entryway with a lighter, summer-inspired hue. If painting an entire room isn't feasible, think about updating a few key pieces of furniture with a new coat of paint. Choose fun, lively colors to further welcome summer into your space.
Display your whitest whites
White is the perfect summer shade – neutral and bright at the same time. From tablecloths to candles to flowers, brighten and refresh your space with whites.
Rugs be gone
If you have hardwood floors, summer is a great time to show them off. Storing heavy rugs and opting for bare floor instead is a great way to lighten up and create a new look for summer.
beach-themed Craft idea
How to make seashell crafts
Learn how to make seashell crafts with this guide.
More home decor ideas
Entryway decor
Decorating with mural wallpaper
Tips: Decorating with baskets