Cheap And Chic
Home Decor
Summer is fast approaching and we know you can't wait for warm weather to finally arrive. We feel the same way! So while you're passing the time before it's warm enough to lounge on the patio, why not spend some time refreshing your home decor to welcome a brand-new season? Check out some of our cheap and chic tips for updating your space for summer.
(page 2 of 3)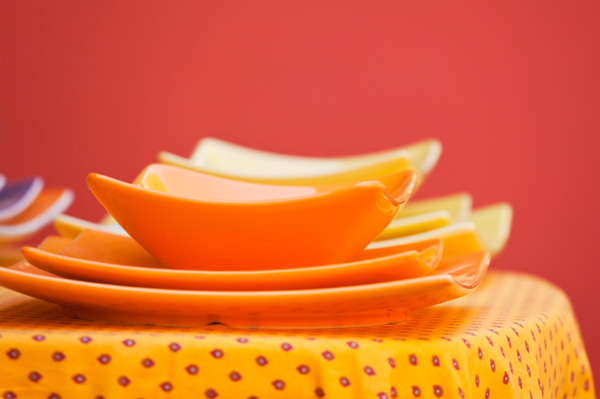 Add pops of bright color
What better way to welcome summer and refresh your space than with colors inspired by the season itself? We're partial to yellows, pinks and turquoise, but use whatever best complements your color scheme. Everything from pillows and candleholders to dinnerware and sunny-colored serving dishes can freshen up your home decor for summer.
Go green
If you've got the space and enough light, extend your green space by decorating your home with a variety of potted plants. All that greenery will instantly add some summer charm to your decor and every room will benefit from the living, breathing home accents.
Choose playful over formal
Summer isn't the time to display formal home accents (unless of course the royal couple is popping by), so opt instead for playful prints, and dishes and serveware than can be used indoors and out.
De-clutter
Summer is all about feeling light and airy – not feeling like you live in a storage locker. Get rid of anything you don't need or use and carefully pack excess decor items away so you can show off your minimalist summer-inspired decor.
Decorate with nature
Fruits and vegetables are at their most colorful and abundant in the summer months, so why not integrate them into your decor? Display bright red tomatoes, ripe peaches or any other market-fresh items that don't need to be refrigerated in a stylish wooden bowl or basket for a pop of pretty – and natural – color.
Up next: More ways to refresh your home for summer >>