Zing For Just
A Little Bling
Whatever your home's problem, there's an affordable answer. Why not live in a little luxury? Make up for what your rooms lack and refresh your place with a little thought, a little effort, and some of these budget-friendly ideas! To make things easier, find out the specific places you can find the items we've shown here, and get links to help you find a lot more.
(page 8 of 8)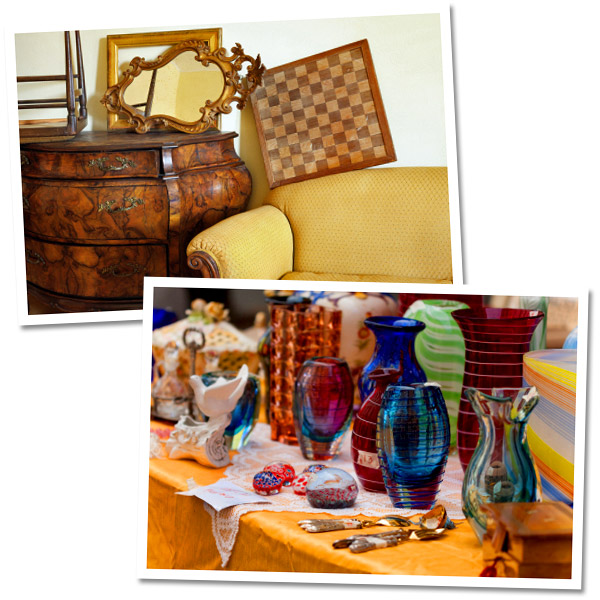 Scour thrift shops & flea markets
Items like mirrors, vases, photo frames and other small home decor accents always seem to find their way into thrift shops and vintage stores. Choose a weekend afternoon, grab some girlfriends and go on a search for unique and chic items you can use to spruce up your space.
For larger items, a great way to update your home is to seek out some some inexpensive, unique finds from antique stores or flea markets. Many pieces just need some tender loving care in the form of elbow grease to regain their glory. (Get some tips on the Best paints to use for furniture.)
You can find everything from new dining room chairs to chandeliers at outlets like these. Just be wary of buying used soft furnishings, like pillows, bedspreads or sofas  -- bed bugs and other small insects are known to hide in them.
More about buying secondhand