Zing For Just
A Little Bling
Whatever your home's problem, there's an affordable answer. Why not live in a little luxury? Make up for what your rooms lack and refresh your place with a little thought, a little effort, and some of these budget-friendly ideas! To make things easier, find out the specific places you can find the items we've shown here, and get links to help you find a lot more.
(page 7 of 8)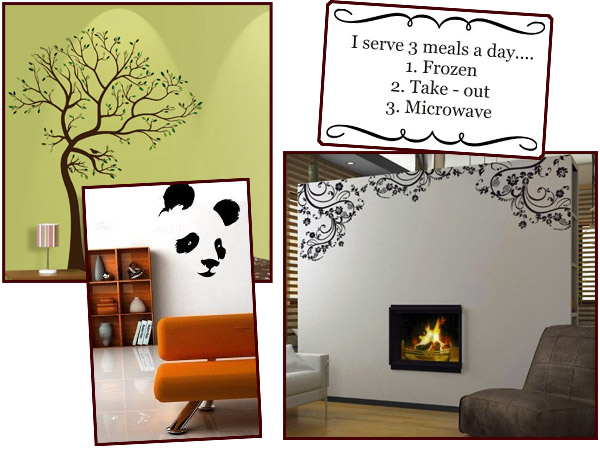 Stick it up
Having a lot of wall space to decorate can be intimidating. Rather than splurge on large pieces of art, full-length mirrors or floor-to-ceiling shelves, think about adding wall decals as a way to spice up your living space.
Easy to apply and simple to move or remove when you need a change, wall stickers and decals can be an affordable and stylish way to dress up your house without spending a lot of cash.
More about wall decals
---