Zing For Just
A Little Bling
Whatever your home's problem, there's an affordable answer. Why not live in a little luxury? Make up for what your rooms lack and refresh your place with a little thought, a little effort, and some of these budget-friendly ideas! To make things easier, find out the specific places you can find the items we've shown here, and get links to help you find a lot more.
(page 6 of 8)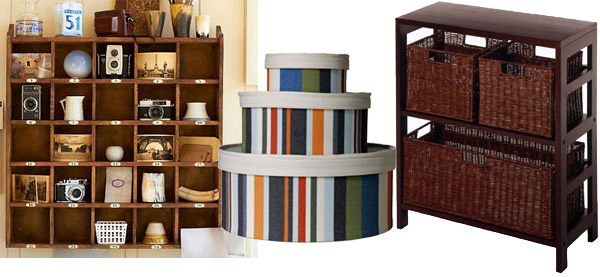 Bust the clutter
One of the easiest and most efficient ways to improve the look of your home is to get rid of clutter. Anything you don't like (or don't love?) or use should be tossed or donated to charity.
Baskets and bins from the dollar store make it easy to keep counters free of errant objects, and larger plastic bins from hardware and big-box stores make a great storage containers for shoes and bulkier items.
Tips to get organized
---