Holiday Parties
With A Twist!
Tired of hosting the same old holiday party every year? Throw in a twist by having a themed party this year. Whether you're expecting a house full of guests or a small gathering of your closest friends, you'll find a theme that fits your crowd. The right food, decorations and supplies ensure everything goes off without a hitch.
(page 3 of 3)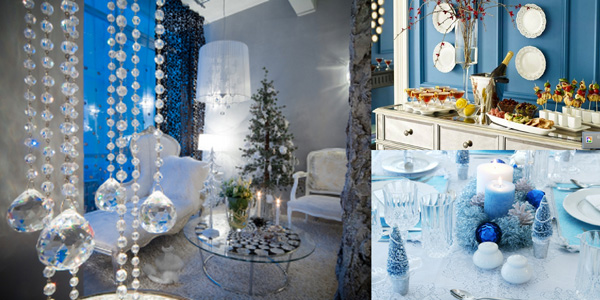 Winter wonderland
It doesn't matter whether or not the snow is falling outside, your guests can enjoy the beauty of winter inside your home when you throw a Winter Wonderland party. Decorate in white and silver, with touches of blue thrown in if you need a little more color. Hang metallic or plastic icicles throughout your home, and throw some synthetic snow in the corners. Hang strands of white holiday lights from the ceilings, on windows, from the tables, and anywhere else you can. Cover the lights in draped tulle for a frosted effect. Set your table using a white tablecloth and all white tableware. Since your decor will have everyone feeling the chill, warm them up with your meal. Serve soups and cozy entrees to help your guests get into the holiday spirit.
Holiday how-to
How to display holiday cards
Do you love the annual flurry of holiday greetings, but not the tumbling mess it creates on the mantel? This creative solution is a fun and easy way to show off your cards.
More holiday decorating ideas