Laundry 101
What's in your laundry arsenal? It's important to pick the best products and organizational pieces to make your laundry routine as simple and efficient as possible. To help you do just that, we picked our top 10 laundry room essentials to keep you organized and prepared for the toughest laundry battles!
(page 2 of 2)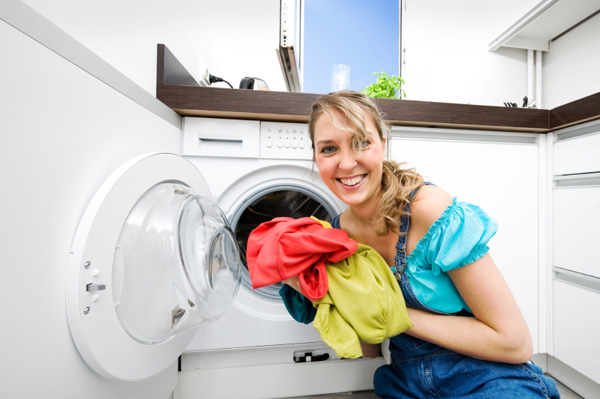 Delicate fabric wash
Give your delicates a longer life by using a delicate fabric wash to treat items like lingerie, hosiery, wools, silks, and swimwear.
Laundry cart
Invest in a family laundry cart to help you organize and distribute clean laundry. Choose a cart with enough baskets or drawers for the number of people in your family. After clothes are dry, fold them and put them in each person's drawer. If your kids are old enough, task them with grabbing their drawer and putting their clothes away.
Drying racks
Running out of room to hang your delicates and hand washables? Opt for a folding drying rack. For shirts and dresses, select a wall mounted laundry valet or clothing rack. Lastly, for garments that need to lay flat, look for a sweater drying rack.
Hangers
They come in wood, plastic, metal, satin, and more. So how can you pick the right hangers for your family? Wooden hangers are more elegant, while plastic hangers are strong and economical. Metal hangers are sleek space savers, while satin protects your delicates perfectly.
Ironing board
Add an ironing board to your laundry room for easy access. A built-in ironing center or wall mounted ironing board are both great options for keeping your laundry room neat and organized.
More laundry room tips