Double Time!
Wish your cleaning products put in as much effort as you do? Save time, money, and sanity with the help of these double-duty cleaning products.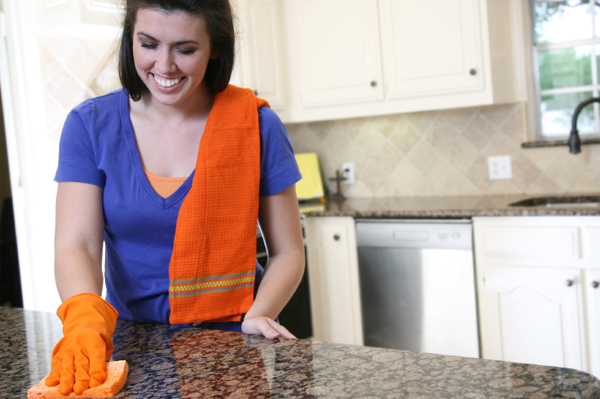 Who doesn't love a good deal? We'd all like to think we're getting the most for our money, especially when it comes to the pricey world of cleaning products.
To help you navigate the cleaning aisle, we rounded up some of our favorite all-in-one cleaning products that give you the most bang for your buck:
All-purpose cleaner
Talk about doing double time! An effective all-purpose cleaner is the most useful item in your cleaning arsenal. Take, for example, Bar Keepers Friend. It can be used on most surfaces for everyday cleaning and for tough stains like rust and lime. Use it on porcelain sinks, bathtubs, countertops, copper, and brass, to name a few. You can even use it to shine pots and pans made of stainless steel and copper, such as All-Clad.
Bleach and water
Not only can you count on Clorox Regular Bleach to remove stains and keep your whites bright, but you also can use it to rid your children's toys of nasty germs. To disinfect plastic toys, simple prewash the items, then mix ¾ cup of bleach to one gallon of water. Wash the toys, let them stand for 5 minutes, then rinse and air dry. Voilà, it's (germfree) play time!
At home remedies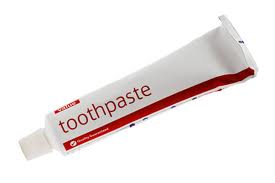 Some of the best multitasking cleaning products can be found in your kitchen pantry and medicine cabinet. Not only does this make them inexpensive, but it also means they're chemical free!
In the medicine cabinet:
Use toothpaste to polish the chrome in your bathtub and sink. Shiny chrome will make your bathroom sparkle!
In the kitchen:
Combine lemon juice, table salt and warm water to form a cleanser to clean brass. Spray the stained areas and wait about 10 minutes then use a cloth to wipe the stains away.
Baking soda and white vinegar can be used separately or together to clean, well, almost anything! You can even use this combination to unclog a drain, clean the carpet or remove a spot from the wall.
Up next: 3 More of our favorite double-duty cleaning products >>
More From SheKnows Explorer