Get The Dirt
When you think about cleaning your house, do you think about fluffing the pillows and filing papers, or ridding your refrigerator handle of germs? So often, we confuse tidying up the house with cleanliness. But making the bed and sorting through the stack of mail on your counter won't combat the nasty germs lurking in every corner of your home.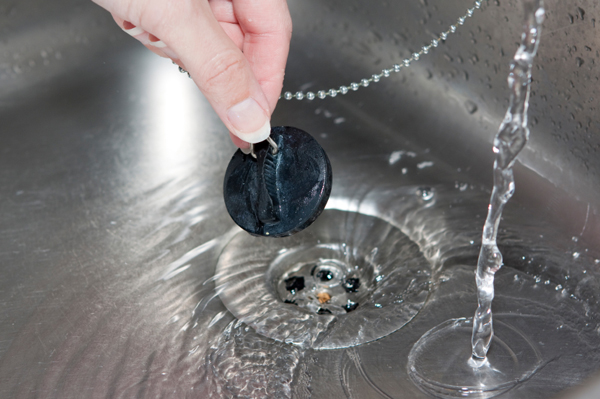 Looking to improve your house hygiene? Cleanliness experts recommend regular disinfection, especially in the kitchen and bathrooms. According to Marni Jameson, nationally syndicated home columnist and author, your disinfection routine should pick up the pace when someone in your house is sick, especially around phones, computers, door handles and light switches.
But you don't have to wait for a family member to catch a cold before you get down and dirty. Instead, help keep your family germ free by following this simple daily disinfection routine:

Kitchen sink and refrigerator
Anywhere there's food, there's bound to be bacteria. In fact, studies show that more than 500,000 bacteria per square inch live in the drain of your kitchen sink alone. Attack them by pouring bleach down the kitchen sink a few times a week. In addition, pay attention to both the inside and outside of the fridge. Wash the fridge handle daily with warm water and dish detergent or a disposable disinfecting wipe. Try to clean the shelves, crispers and meat drawers at least once a week.


Bathroom faucets
Think of the many hands touching your bathroom faucets on a daily basis in between bathroom breaks. Grossed out? Make an effort to disinfect the bathroom faucets daily to help the bathroom remain germ free. Jameson also recommends putting paper towels in the bathroom when a family member is sick. "Germs can live on a moist towel a long time," she explains. As a general rule of thumb, change bathroom towels and bed linens once a week. Be sure to wash them in warm or hot water to get rid of germs.


Toys
Since little hands tend to roam anywhere and everywhere before winding up back in their owner's mouth, this one's important: Wash your child's toys often with dish soap to make playtime a fun and safe experience.

TV remote, computer keyboards and phones
Just like toys and bathroom faucets, the TV remote gets around. Use a disinfecting wipe to clean the surface daily. While you're at it, Jameson recommends cleaning your cell phone, too. "Just think about where that's been!" Also, don't forget about the computer keyboard. Use a disinfecting wipe to eliminate germs breeding as you and your family type.

Light switches and doorknobs
Lastly, make your rounds to each light switch and doorknob with a good disinfecting wipe.
Buh-bye, germs!
Now that you know where to focus your attention, how exactly should you finish the job? Jameson recommends using a clean sponge or cloth saturated with dish soap, followed by a clean, dry towel. "This is a great one-two punch for wiping out germs."
More From SheKnows Explorer