Organize Your Home
An organized home is a happy home! To really make the most of every room in your house, it helps to be organized. Here we offer five organization tips for each room in your house.
(page 8 of 8)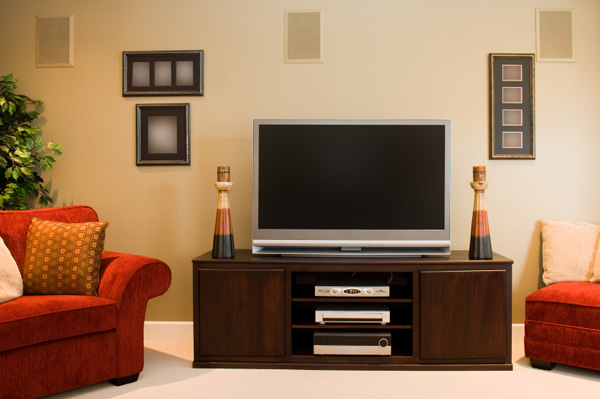 Family room
The hub of any home, the family room can become a disaster zone quickly if you don't follow these five simple organizational tips. 
1. Ditch that stack of newspapers or magazines collecting dust on the corner of your fireplace hearth. If you must keep them, put them in a small magazine basket by the reading chair.
2. Organize your entertainment center/wall unit, and designate areas within for electronics, DVDs, CDs etc.
3. Cut down on the number of knickknacks that you have on side tables or entertainment center shelves for a clean, streamlined look. If your picture frames are taking up space, consider making one wall of the room a living album to get them off horizontal surfaces and up on the vertical.
4. If you have small children, keep a small bin or basket full of toys here, but don't let this become the main playroom.
5. Organize books on the bookshelf, and allow space for a few extra family photo albums.