Organize Your Home
An organized home is a happy home! To really make the most of every room in your house, it helps to be organized. Here we offer five organization tips for each room in your house.
(page 7 of 8)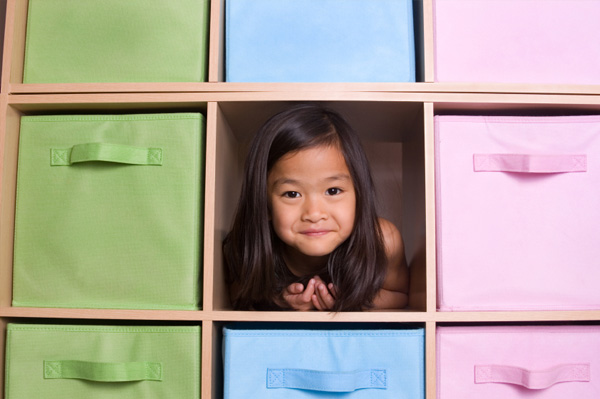 Kids' bedroom
Kids are notorious for having messy rooms, but that doesn't have to be the case. Here are a few tips to keep their rooms organized.
1. While toy boxes are great, consider a unit with stacked plastic bins on rollers and organize toys with like toys. That way, kids can see what they have to play with -- without dumping everything into one big, messy pile.
2. Divide kids' dresser drawers by category: Pajamas, shorts/pants, socks/undies and t-shirts.
3. Consider a net organizer that you can hang in a corner. Stock it full of that endless stuffed animal collection with which your child refuses to part.
4. If your child is in school and has a desk at home, go through all the papers there to see what you can keep and what you can discard.
5. Get a cute coat rack for the corner. Even if you live somewhere warm, you can always hang caps from it.
up next: the family room