Organize Your Home
An organized home is a happy home! To really make the most of every room in your house, it helps to be organized. Here we offer five organization tips for each room in your house.
(page 5 of 8)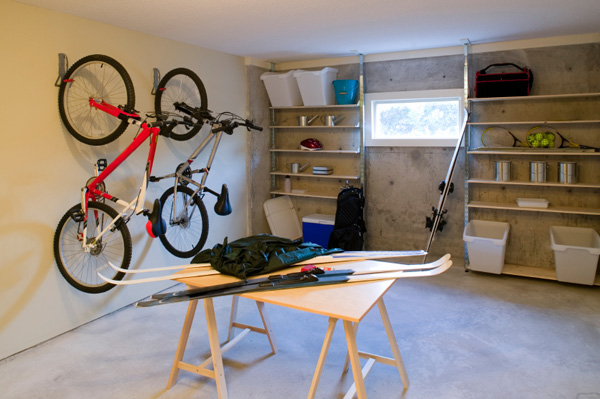 Garage
The garage tends to be the catchall area for tools, gardening gear, sports equipment and things that you will never use again but that you just don't want to get rid of. With these tips, you can find a space for everything in your garage.
1. Designate spaces for gardening equipment and supplies, tools, bicycles/skateboards, luggage etc.
2. Purchase some large plastic storage bins or bags, and organize and label items such as holiday decorations, sports gear and equipment, and gardening accessories.
3. Use garage cabinets for housing extra paint cans, gardening supplies and camping gear. Consider a workbench for tools.
4. Install some large wall hooks or holders to get things such as golf bags up off the floor.
5. For items that you rarely use but can't part with, consider a ceiling storage shelf.
up next: master bedroom