Organize Your Home
An organized home is a happy home! To really make the most of every room in your house, it helps to be organized. Here we offer five organization tips for each room in your house.
(page 3 of 8)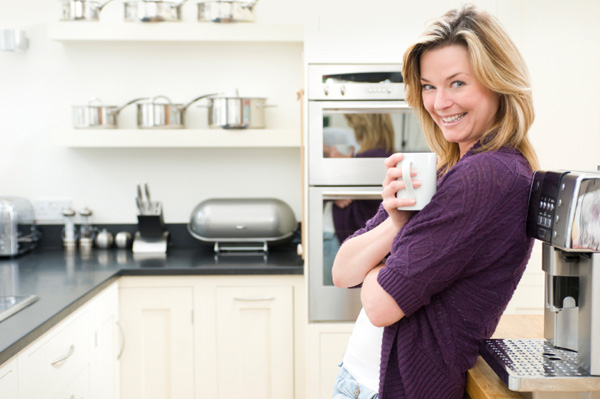 Kitchen
The kitchen is probably the busiest room in your home. Guests always tend to gather here, so you want to make sure it always looks organized and clutter-free. Here are some easy ways to keep your kitchen looking its best.
1. Clear the clutter. Get things off the countertops with the help of cabinets and shelves.
2. Don't just set towels on the countertop, especially if they tend to get a little damp. Get some hooks that you can affix to the inside of the cabinets below your sink. That way, they are out of the way, yet still easily accessible.
3. Organize cabinets by item: Mugs with mugs, glasses with glasses, plates with plates, etc. Keep the items that you use regularly in an accessible spot.
4. Think in stacks. Buy items such as food storage containers and cookware that are designed to fit inside one another to save space.
5. Even if you use many small appliances on a daily basis, don't keep them all on the countertop. Store them in a cabinet underneath the counter or invest in an appliance caddy that can house them all in one area.
up next: the home office