Organize Your Home
An organized home is a happy home! To really make the most of every room in your house, it helps to be organized. Here we offer five organization tips for each room in your house.
(page 2 of 8)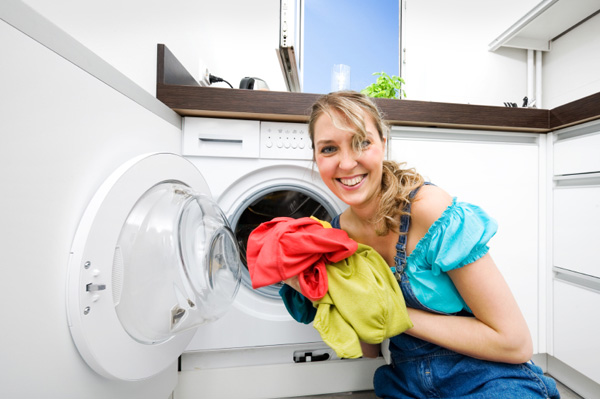 Laundry room
This room can be extremely productive -- so long as everything is in its proper place. Here are five tips to make sure the laundry room is as efficient as possible.
1. Designate a spot for everything you need for your laundry sessions: stain remover, detergent, dryer sheets etc.
2. Use a laundry hanger for items that need to be ironed, and keep them in the laundry room until they have been ironed or steamed.
3. Keep a garbage pail in the laundry room for dryer lint, used dryer sheets and trash found in pockets.
4. If you have extra shelving, use your laundry room to fold clothes and towels, then place on them on shelves organized by room (bathroom, linen closet, kids' rooms, etc.). Delegate "putting away" duties to the appropriate family members.
5. If you don't have the space for a full iron, consider some great standing steamer options available on the market. Consider a portable or handheld one that you can tuck in a cabinet when not in use.
up next: the kitchen