Trendy & Timeless
It's the gathering spot for many busy families and as such, the design of kitchens in the home is always evolving. Recent design trends are paying attention to the need for beauty as well as function. Here are six of the most prominent kitchen design trends, and we think they'll be around for quite a while!
(page 3 of 5)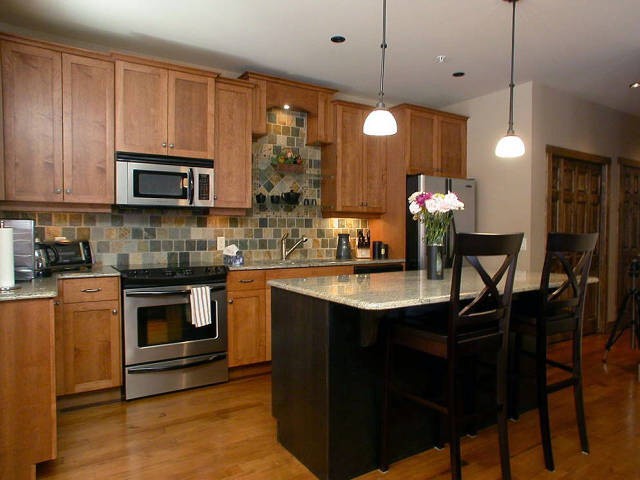 Making open designs more functional
One of the major challenges with open designs is the lack of upper cabinet space. Suspending cabinets from the ceiling is obtrusive and almost defeats the reason for taking out the wall in the first place. Today's answer is to use tall cabinets as anchors at the end of a bank of base cabinets.
Another challenge is hiding the clutter that tends to make kitchens look messy instead of artistic. One solution that is appearing in more cabinet designs is a raised back wall with a counter at bar height. This creates the perfect spot for eating breakfast, doing homework or chatting while one of you putters around the kitchen. Guests in the living room or dining area look into the kitchen and see you, not the clutter.
>> Practical kitchen floorplans