Trendy & Timeless
It's the gathering spot for many busy families and as such, the design of kitchens in the home is always evolving. Recent design trends are paying attention to the need for beauty as well as function. Here are six of the most prominent kitchen design trends, and we think they'll be around for quite a while!
(page 2 of 5)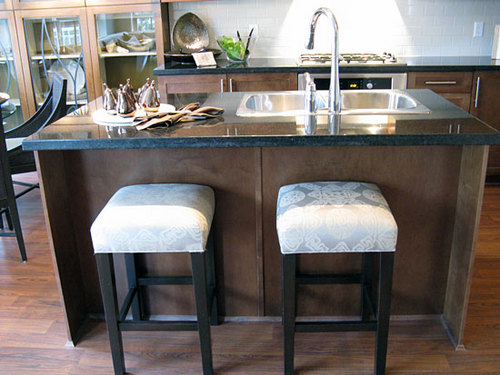 Multi-purpose designs
Because a family's needs can be quite different during the week versus the weekend, the trend is toward designing kitchens that have more than one work area. For weeknights, quick prep areas with just a small sink and microwave close to each other to make cleanup easy are becoming popular.
The need to entertain on weekends may be accommodated by incorporating a butler's pantry off the main kitchen, equipped with a full-sized sink for clean-up, a prep area, plenty of storage and a compact refrigerator.
Other design options that are coming into favor include moving the primary sinks for the kitchen into an island instead of reserving the island for a small prep sink.
>> 8 Ways to organize your kitchen for better entertaining