Garden Decor
For many of us, our gardens and yards are an extension of our living spaces, so when you think of home decor, don't forget about decorating your garden, too! Here are some gardening decor tips to consider.
(page 3 of 3)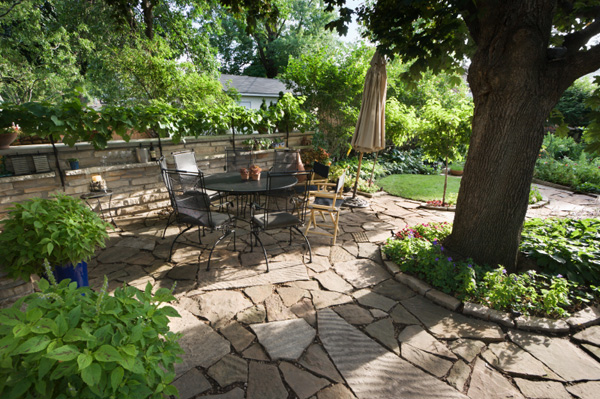 Great places to plan your garden designs and accents
The Landscape Design Site is a great place to go for help in do-it-yourself landscape design. Need pruning tips? Want to know how to plant bulbs? The Good Housekeeping "Plants & Gardening" section will fill you in on anything you want to know about gardening. The HGTV site is sure to inspire you with photos of beautiful gardens and creative ideas that will get you running right out to your local garden center. You can also browse through the many online garden shops for creative accent ideas. A few you can start with are Garden Decor Galore, Garden Artisans, and The Garden Decor Store.
K.I.S.S. your garden!
Yes, KISS (keep it simple, stupid)! With the huge variety of wonderful garden items available, it's easy to get carried away with your garden design. Using an over-abundance of plants, flowers, structures, and accents in a garden, however, is just as distasteful as clutter in your home. It's important to remember that the greatest impact can be achieved with the simplest of designs and a minimum… just a sprinkling… of accents. One birdhouse is nice. Seven birdhouses is overkill.
Keeping it alive!
OK. So now you have a beautifully landscaped garden. Perfect! You still have to keep it alive and looking good. Remember to keep to a schedule for fertilizing and pruning dependent upon the plants and flowers in your garden and the zone you live in. Keeping up with your yard work means you will always have a beautiful garden to enjoy rather than a tangle of dead plants or an overgrown jungle.
The rewards
Keep in mind that both designing and creating a beautiful garden takes a lot of time, thought and money and is best done in stages. Once your garden design becomes a reality, keeping it looking good will be an ongoing task. Is it all worth it? Absolutely! You'll agree when you can put your feet up, sip on an iced tea, then look out on your gorgeous garden and enjoy!
More Ideas for your garden design project
Decorating: Bringing the indoors out
Money saving tips for gardeners
How to safely organize your backyard