Fabulous Freedom
I'm not knocking the benefits of having roommates. Living with girlfriends means double the closet, oodles of accessories, Sunday Funday, and someone to gab to after a bad date. But in 2009, I have a theory living solo as a single girl may just be more fabulous than having a roommate. Here are 25 of the best reasons why living solo means living in style.
(page 5 of 5)
No ramifications from revenge
21. Live without paranoia. You won't have to wonder if someone has used your toothbrush, thrown out designer earrings or spit in your food. You'll be appreciative that you won't have to watch out during a fight, wondering what your roommate may do to your personal belongings.
Mind your own business
22. Keep your personal life what it is â€" personal. Living with someone â€" whether it is a boyfriend, husband or roommate â€" inevitably means you'll be in each other'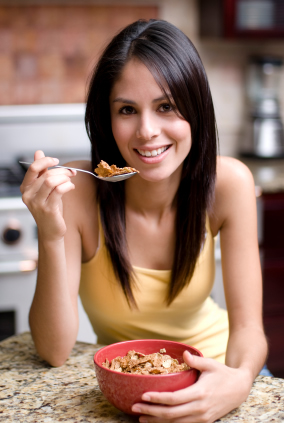 s business. Who wants that? Living alone means doing as you please without justifications, excuses or arguments.
Pro-long a partnership
23. Live up being single now before moving in with a significant other or getting married. This will probably be your last opportunity to be in complete control until you get hitched. Eventually decisions will be a team effort and sacrifices will have to be made with some life-altering adjustments. Sounds exhausting. Enjoy this while it lasts.
Keep out strangers, unless they're your stranger
24. Hook-up as you wish. If you have a casual dating lifestyle and you enjoy male-oriented slumbers, living alone means you don't have to keep these situations courteous with your roommate. This is also a two-way street. Isn't it nice on the weekends to make your way to the cereal box without a peculiar man strolling out of your bathroom?
There's no such thing as communal space
25. Veg out on the couch or take over the computer desk. You don't have to hide in your bedroom for privacy or to relax for some alone time. Every room belongs to you and your habits. You live on your terms and under your rules. Enjoy your very own domain!