Fabulous Freedom
I'm not knocking the benefits of having roommates. Living with girlfriends means double the closet, oodles of accessories, Sunday Funday, and someone to gab to after a bad date. But in 2009, I have a theory living solo as a single girl may just be more fabulous than having a roommate. Here are 25 of the best reasons why living solo means living in style.
(page 4 of 5)
Carefree cooking without the crowd
16. Reign freely over the stove, the sink and all viable counter space. The kitchen belongs to you despite limited space. When you want to make dinner a success, you won't have to worry about roommates invading your kitchen dreamland.
Psycho secrets
17. Keep the atmosphere a sane environment. Living with a roommate sometimes can be emotionally draining and exhausting once you see their personal problems up front. You won't have to deal with the daily after-effects of a roommate's bad break-up or stressful quarter-life crisis. This also means that your own dirty laundry isn't hung for your roommates to be exposed to either.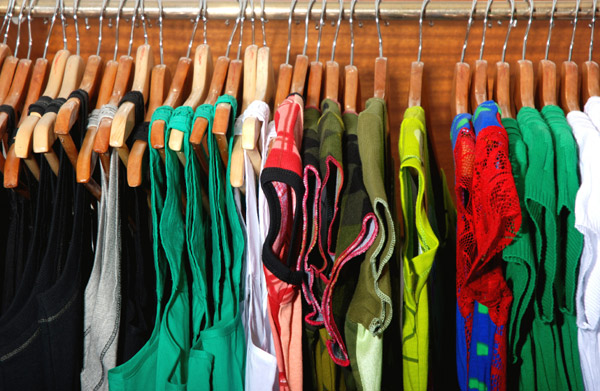 Your closet is closed for business
18. Toss out the "Missing signs" that you may want to post around the house when you start to wonder where your favorite little black dress ran off to. You won't have to worry about locking up your closet or hiding your personal possessions. Just because you lent your cardigan to your roommate one night doesn't mean that your room is their ongoing personal borrowing boutique.
It's your own filth
19. Make a total mess and clean it up later. Scrapbook all over the coffee table and let your rubber cement ooz all over construction paper. Cook a feast of a meal in the kitchen, leaving the dirty dishes in the sink. Flat iron your hair and walk right out of the house without worrying about the hair that has just coated the counter.
No waiting lines for laundry
20. Wash and dry whenever you want. If you're lucky, you have a washer and dryer in your living quarters. And if you're living alone, you're even luckier. You can do laundry at your own convenience â€" not to mention you can take your time because no one is waiting their turn with an eye-roll every time you pass by one another.