Fabulous Freedom
I'm not knocking the benefits of having roommates. Living with girlfriends means double the closet, oodles of accessories, Sunday Funday, and someone to gab to after a bad date. But in 2009, I have a theory living solo as a single girl may just be more fabulous than having a roommate. Here are 25 of the best reasons why living solo means living in style.
(page 3 of 5)
Non-existent passive-aggressiveness
11. Live in peace! You don't have to worry about making "noise" at night. The banging on the walls, yelling through the door, clearing throats â€" those are all hints that roommates do when they think your TV is too loud, you're talking on the phone too late and being a nuisance. Live alone and make as much noise as you want.
Reward for missing food
12. Buy groceries without having to take inventory. You won't have to label everything you bought in the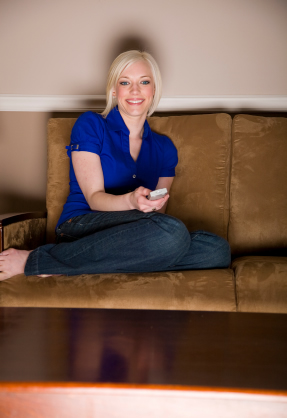 fridge and cupboard. Instead put your stuff away and rest-assured you're the only one whose paws will touch this food. It shouldn't be like college when suite-mates used to eat your potato chips or drink your beer.
TV Time
13. Take full control over the remote. No one else will be dictating what you watch so you won't have to sit through an hour of American Idol if you don't want to. This also means that you can watch those guilty pleasures and trashy reality TV shows shamelessly.
"Womanizer,Womanizer…"
14. Blast Britney Spears while you get ready for your next sexy date or girls night out. These days, it can be a bit embarrassing to still be a Britney fan in your late 20's especially among the latest Britney debacles as well. Even still, there's still a secret society who wants to blast "Toxic" and "Gimme More" while getting ready for a girls night out.
You don't live with Tim Gunn
15. Dress to impress without any insecurities. Pick your outfit, look hot and strut right out the door with an over-sized ego. You shouldn't have to deal with a roommate who peaks at you and says, "Is that what you're going to wear?"