Fabulous Freedom
I'm not knocking the benefits of having roommates. Living with girlfriends means double the closet, oodles of accessories, Sunday Funday, and someone to gab to after a bad date. But in 2009, I have a theory living solo as a single girl may just be more fabulous than having a roommate. Here are 25 of the best reasons why living solo means living in style.
(page 2 of 5)
No bad boyfriends allowed
6. Never encounter a Lauren-Heidi-like fiasco that exploded and changed the face of The Hills forever. Living solo means you don't have your friend's horrible boyfriend invading your home, which could put your friendship with your roommate on the line. No Spencer-issues here!
Become a nudist
7. Eat in your underwear or check your e-mail naked. Depending on your free-spirit level, prancing around in your panties while getting ready or chatting on the phone in your birthday suit may be something you like to do. Living alone means you can because anything goes!
When the roommate's not invited
8. Plan romantic dinner dates in without interruption. Having a roommate means informing someone about the comings and goings in your home. Not to mention that your roommate watching TV in her pajamas could be a mood killer. You also don't want to have to practically ask your roommate for permission for your guy to come over. That's like living with your parents again. No thanks!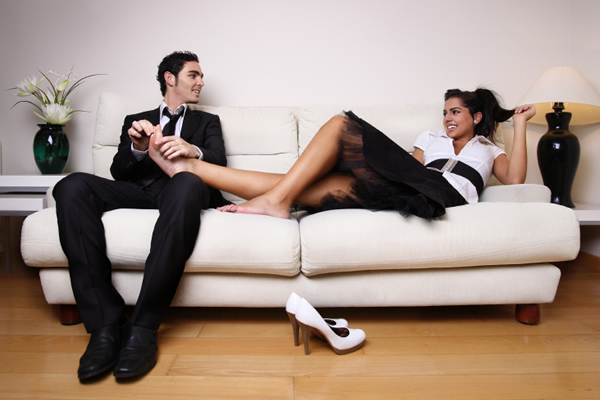 No reservations
9. Entertain suitors drama-free. You won't have to clear the living room with a roommate for when a date comes over. "Can I have the living room tonight?" are words you'll never have to utter. The couch is all yours.
You're uninvited
10. Throw a party whenever you want. Having friends over for movie nights or fabulous weekly dinners could get awkward when you're living with someone who's not invited. Living solo means being able to party on the fly without default guests.