DIY Excitement
Turns To Apathy
When we moved into our home almost eight years ago, there was much to be done. Others looked at what we purchased with a "What were you thinking?" look on their faces, but not us. We had vision, baby, and lots of it. We were up to the task -- even with two small children at home.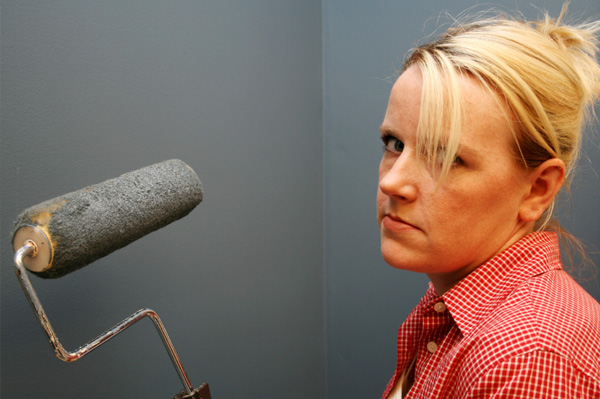 It's like that for most people, I think, when they first buy and/or move into a new place. There's excitement and newness, even amid old wallpaper and leaky plumbing. There's sense of purpose in the process and a sense of satisfaction at a job well-done.
Early enthusiasm
We jumped into our house fix up project with vigor. We painted, we tiled, we built...we got to know the staff at Home Depot by first name. Every room in our house was altered in some way. We were determined to make just the right home environment for our growing family, and we were not deterred, even when our efforts to make a simple improvement revealed some greater problem that needed addressing.
We researched products and techniques and searched out bargains. We were proud of ourselves, and deservedly so. We made the kids a part of the process as best we could, even though we did much of the intense work when they were fast asleep or we were swapping kid supervision duties.
From determined to drained
Over time, the efforts wound down. The kids, helpful and just as excited about our new house a first, now demanded we put down the paint brushes and play with them. Other commitments arose and we took on fewer big projects each year. And that was all fine and well -- and even necessary. We enjoyed the results of our work and enjoyed our life.
About a year ago, though, I noticed that some of the trim that we painted that first summer needs some touching up. The bathroom floor we retiled needs more sealer on the grout. Things like that. Not big things, not big projects. Yet we cannot seem to bring ourselves to actually do those little things. We have total house renovation burnout. Total.
Kick-starting
We tell ourselves that we are so busy with other things, inluding kid-focused activities, that we don't have the time -- but that isn't quite true. For important things, you make the time. And we're not in a renovation phase anymore, but a maintenance phase -- because and maintaining one's home is very important for maintaining the home's value and its comfort to you personally.
More on home improvement: