More Is More
Transitioning your home decor between seasons doesn't have to be difficult or expensive. Take on a few of our tips. You'll be updated and ready for fall with lots of time - and money - to spare!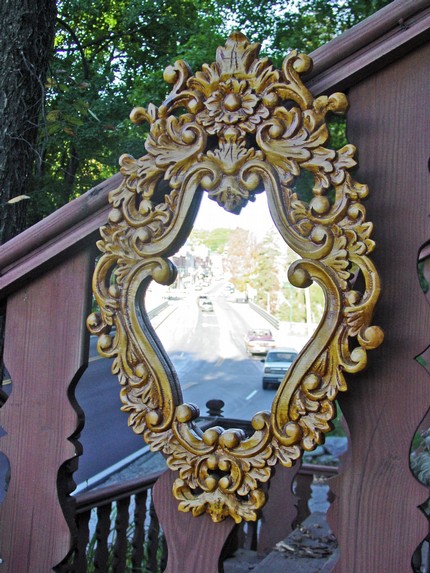 Forget the saying "less is more"
This season the opposite holds true, which is "more is more!" Decorating themes are trending in the direction of more color, more texture, and making everything bolder. To put it in the words of DesignStyleGuide.com, styles are "leaning away from Minimalist and heading towards Baroque," which is a fancier, more elaborate style that involves intricate designs and hand-craftsmanship. This, however, doesn't mean the more clutter the better. This mirror, for example, from Elleny's Shop (Ellen's Victorian Furniture Gallery) has specialized and unique detailing, but it can easily be the focal point of the room! You don't need dozens of pieces such as this one to create a unique style.