Bunk Beds You
Have To See To Believe
Bunk beds are one of childhood's simplest pleasures. These 16 amazingly cool bunk beds go above and beyond.
When you were a kid, a blanket tossed over a table made a perfectly acceptable fort. These days, you won't believe the fantasy bunk beds that give kids playhouses, space ships and even tropical tiki huts. Check out 16 cool bunk beds you wish you had when you were a kid.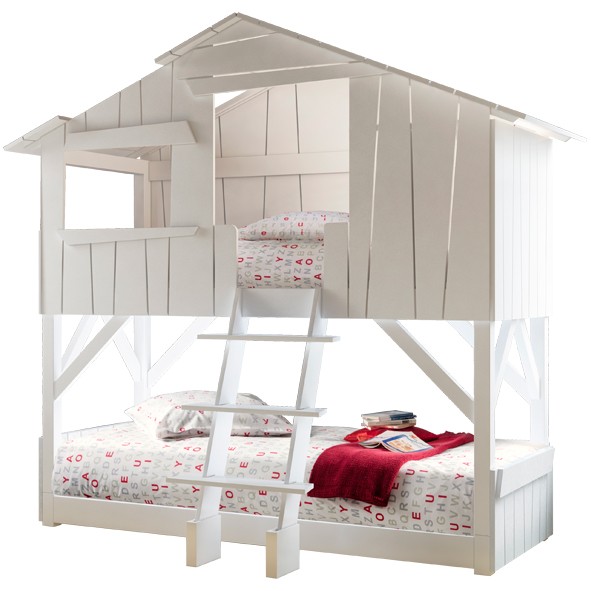 What's better than a bunk bed? A playhouse on stilts. The hut bunk bed sleeps two kids. Instead of fighting for top bunk, they'll be fighting for the house. (My Little Room, $2,398)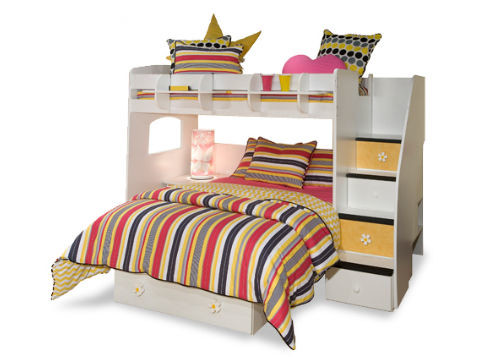 While the design of this L-shaped bunk bed isn't spectacular, the options are. If your little ones are passionate about color combinations, you've got it made with a fully customizable design. (AllModern, $2,235)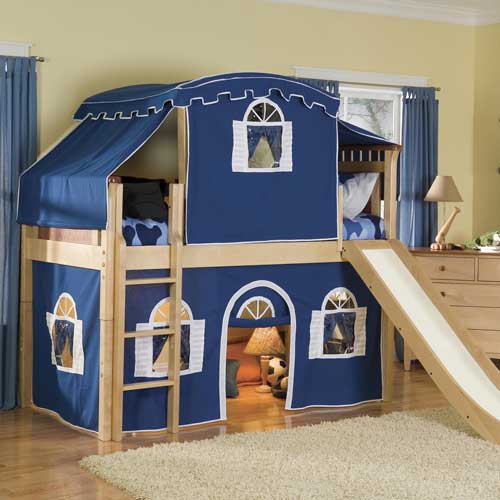 This playhouse bunk bed has cool accents and a built-in playroom. Best of all? It has a slide that lets you swoop out of bed in the morning. (aBaby, $1,009)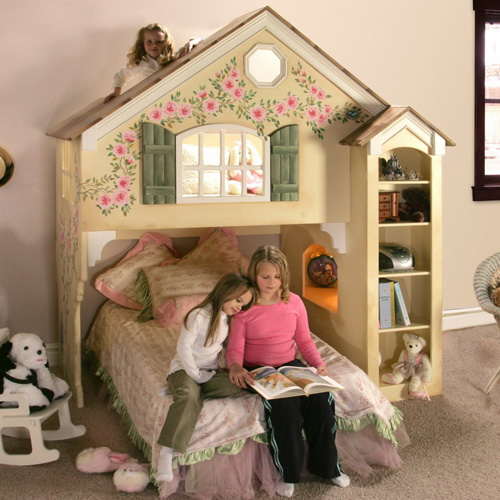 Create a storybook bedroom for your daughters with a cottage bunk bed complete with a little "upstairs" attic. (aBaby, $3,100)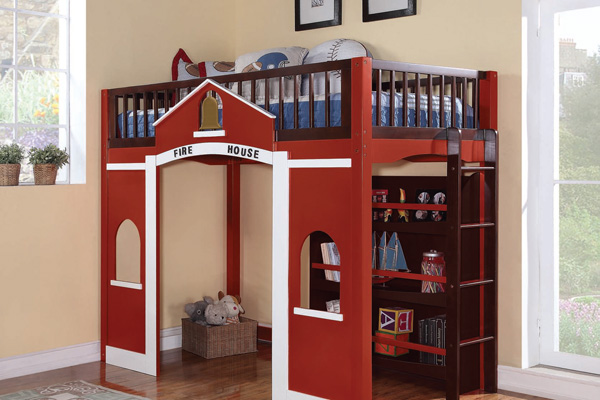 Does your little one love fire fighters? Create the ultimate playhouse bed with this firehouse bunk bed with cute accents. (The Classy Home, $574)
6
Tent bunk bed with slide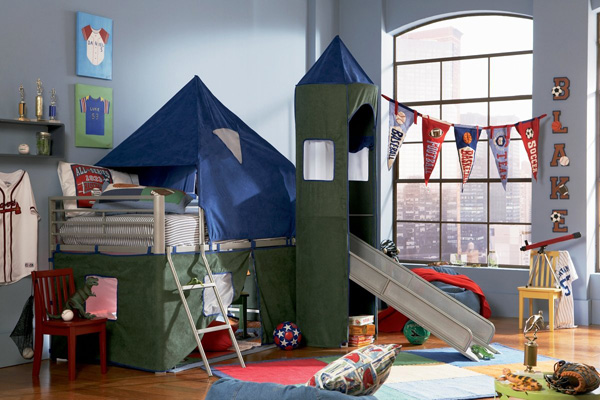 Everything is better with a slide, including this tent bunk bed. Combine playtime and sleep time thanks to thoughtfully designed features. (Totally Furniture, $692)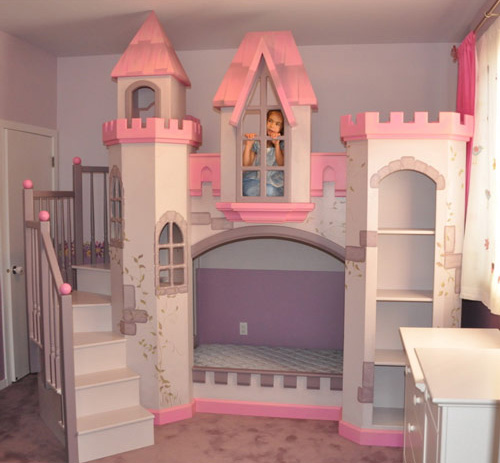 This serious splurge is the ultimate accessory for a little girl who loves princesses. Customize the colors on this castle bunk bed to complement your existing decor. (aBaby, $7,010)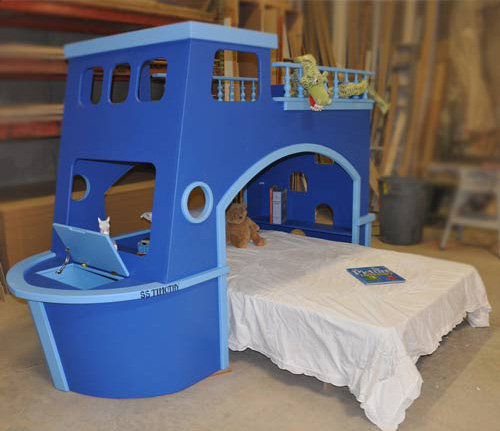 Sail into sweet dreams with a cute blue ship bunk bed with awesome nooks for storage. (aBaby, $3,695)
Up next: 8 More amazing bunk beds >>