Gearing Up
For Turkey Day
It's never too early to start planning your Thanksgiving feast! Go shopping this weekend to gear up your table and home for the largest dinner of the year. Featuring awesome items from Macy's, Crate & Barrel and Pottery Barn, you'll have a home worth feasting in.
(page 3 of 3)
Pottery Barn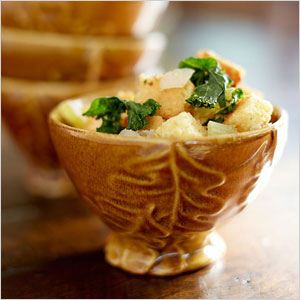 Acorn leaf bowls
Serve your favorite sauce or dessert in festive bowls that match your holiday cheer. Pretty in a mustard yellow, these acorn-detailed dishes are absolutely divine (Pottery Barn, $27 for set of four).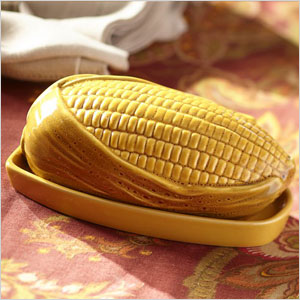 Indian corn butter dish
Channel the first Thanksgiving with this oh, so adorable butter dish. Cute as a button with a corn lid, this is one butter dish you won't mind passing around the table (Pottery Barn, $24).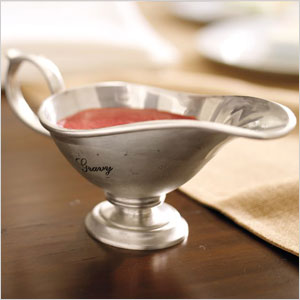 Antique-silver gravy boat
An item that is timeless and perfect for Thanksgiving dinner, this antique-silver gravy boat is a sure win. Similar to what grandma had, this is one kitchen item that you can pass on for generations (Pottery Barn, $33).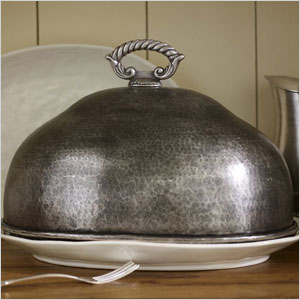 Nira turkey cloche
Another antique item on the list, this turkey cloche will be the ultimate accessory in your turkey presentation. Hand hammered and detailed with that same antique-silver finish as the gravy boat, this splurge is very worth it for your turkey dinner (Pottery Barn, $95).
More for your fall and Thanksgiving decor
Weekend home decor shopper: Harvest for the home
How to make Thanksgiving decorations
Edible place cards for Thanksgiving