Hello, November!
Halloween is officially over! Take down the spooky decor and make way for fall harvest items that include awesome turkeys, pilgrim hats and leaves. This weekend, we're filling our home decor shopper list with fun finds from Target, World Market and Pier 1 to bring you the best home November has to offer.
(page 2 of 3)
World Market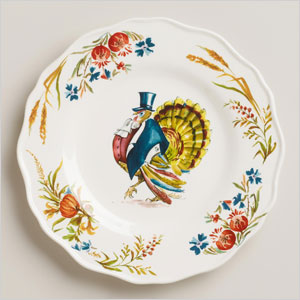 Scalloped turkey plate
If you do end up buying this scalloped turkey plate this weekend, please use it for more than just your Thanksgiving dinner. Featuring an adorable and boastful turkey, you'll need to show this guy off for the entire holiday season... and any other time you serve turkey for dinner (World Market, $7).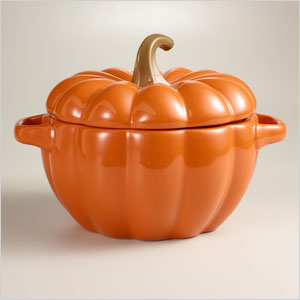 Pumpkin casserole baker
Imagine the look of delight on your guests' faces when you pull dinner out of the oven in this pumpkin casserole baker. With handles on the side, this casserole dish is not only cute, it's functional (World Market, $20).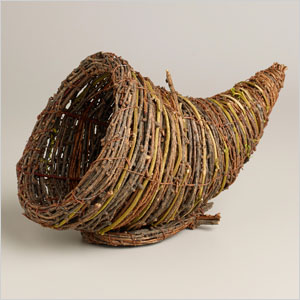 Twig cornucopia
November decor just isn't complete without a cornucopia. A rustic accent for any fall scheme, this cornucopia is the perfect addition for a bountiful harvest (World Market, $10).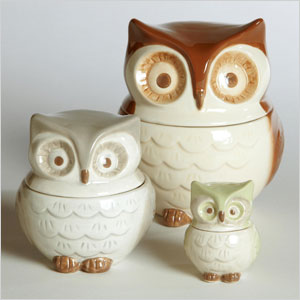 Owl measuring cups
Forget the plain old solid measuring cups of the past! Pick up these owl measuring cups this weekend to add instant smiles while you are cooking and baking for fall (World Market, $13).
Up next: Weekend home decor shopping with Pier 1 >>