Staying Warm And Cozy
It's too late to decorate for Halloween, but a smidge too early to pull out the turkey decor. Gear up for the cold season with these hot decor items that you can warm up to this weekend. With affordable and stylish options from H&M, West Elm and Pottery Barn, you're sure to find the perfect addition for your home.
(page 3 of 3)
Pottery Barn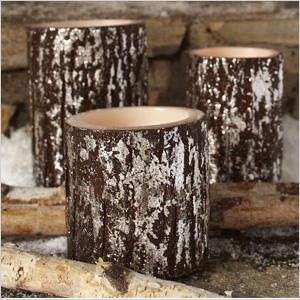 Flameless metallic bark candles
Really, could these metallic bark candles be any cuter? Safe for the kiddos, and of course your log cabin, these flameless pillars will create a warm and soft glow for your memorable chilly evenings (Pottery Barn, $25-$30).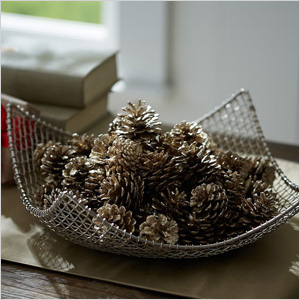 Mini gold pinecones vase filler
Since not all of us live close enough to the forest to gather our own pinecones, Pottery Barn has provided us with the perfect solution: ones you can buy! Gold, glittery and glamorous, these little authentic pinecones come with a pretty wire basket for display (Pottery Barn, $11).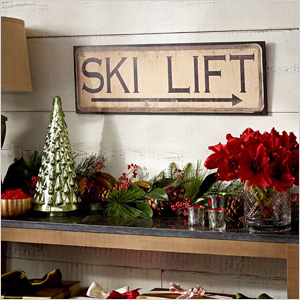 Ski lift sign
Have fun this fall and winter season by displaying your love for outdoor sports. And whether you like to ski or create your own little mini ski lodge, this ski lift sign is sure to be a hit for your guests, especially if you point it toward the loo (Pottery Barn, $149).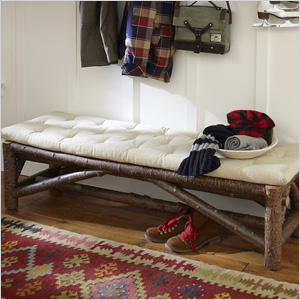 Log bench
And the splurge of the weekend is this beautiful and rustic log bench. Made with real wood from Wisconsin forests, this bench is too amazing to pass up (Pottery Barn, $599).
More seasonal decorating ideas
Fall style options for your home
13 Target bedroom accessories for fall
Fall style guide for your home