Make the most
of your space
Having a dedicated guest room is a nice idea… in theory. But a room specifically for occasional guests is not in the cards for many renters or homeowners. How do you carve out space for guests without relegating them to the living room sofa? This homeowner found cost-saving and stylish ways to turn a home office into a dual-purpose space always ready to welcome an overnight guest.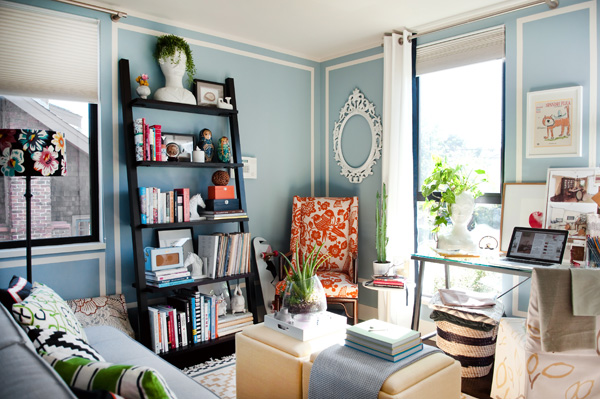 Hide your supplies
Notice anything missing? This home office feels less like a boardroom and more like an inviting reading nook due to the lack of visible office supplies. A portion of the closet was retrofitted with shelves and a cabinet that holds files. A simple shelving unit mixes office reference guides and reading materials, while a basket holds fabric that needs to be accessed daily. Hiding your office supplies instantly makes your guests think of the space less as an office and more as their home away from home.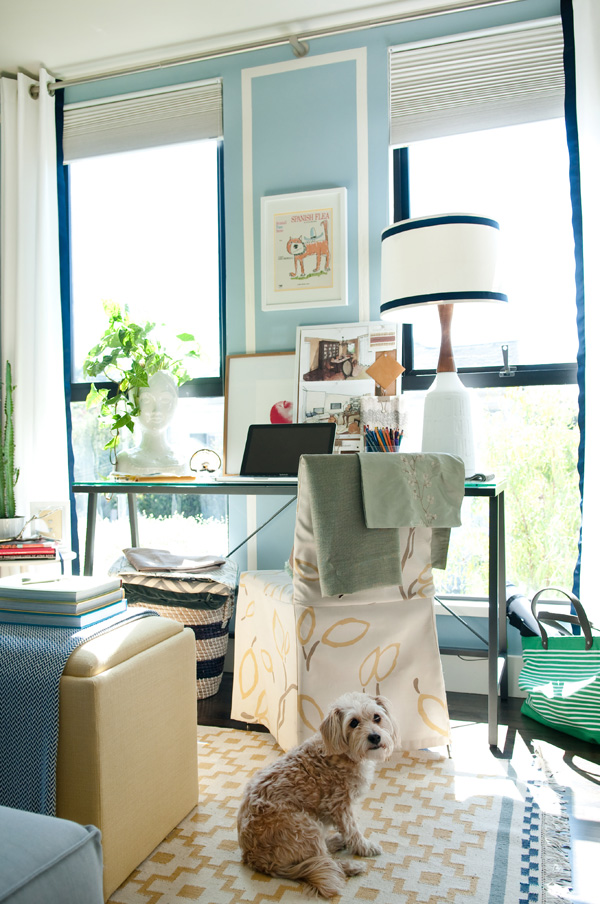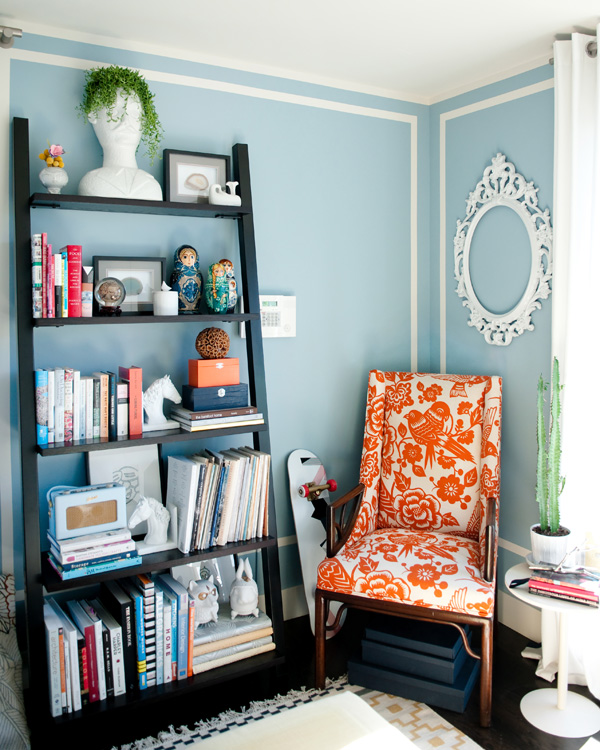 Make it pretty
Sometimes you just can't hide everything, so for those things that need to be in the open, make it look pretty. Decorative boxes tucked onto the shelving unit and under the sitting chair hold everyday items needed for work. In addition, a bulletin board holding important documents doubles as artwork and blends seamlessly with the decor, thanks to a simple white paint job to the frame. Layering in white ceramics was the final element that elevates the space from office to welcoming guest room.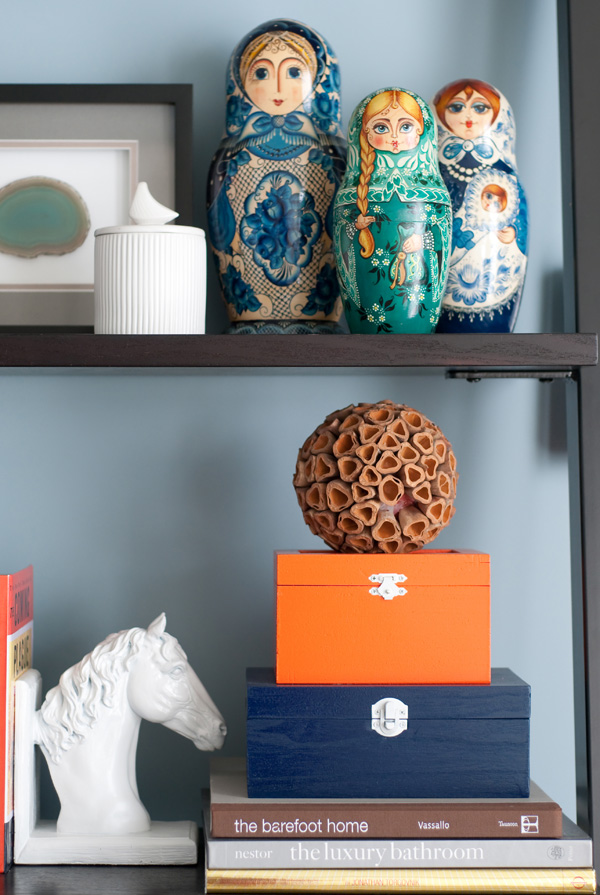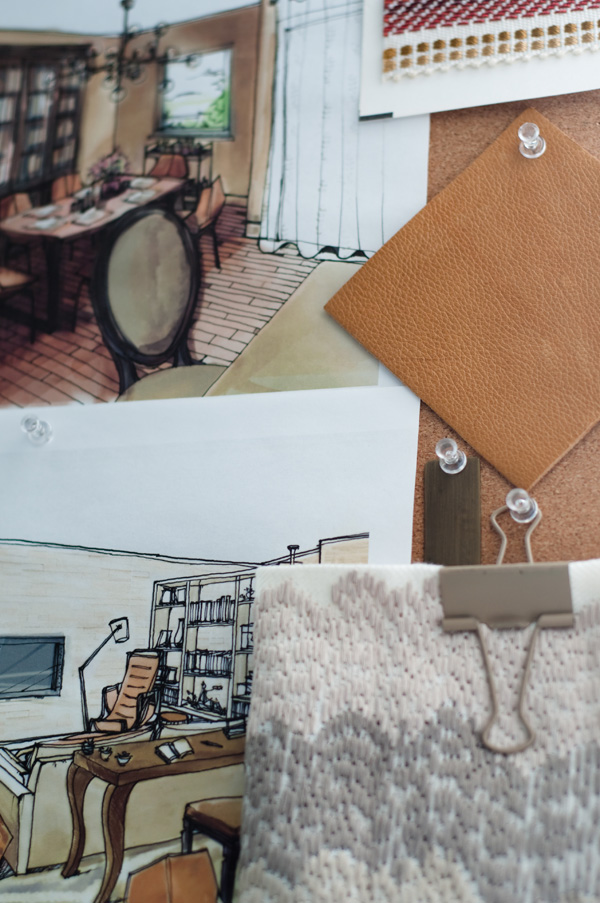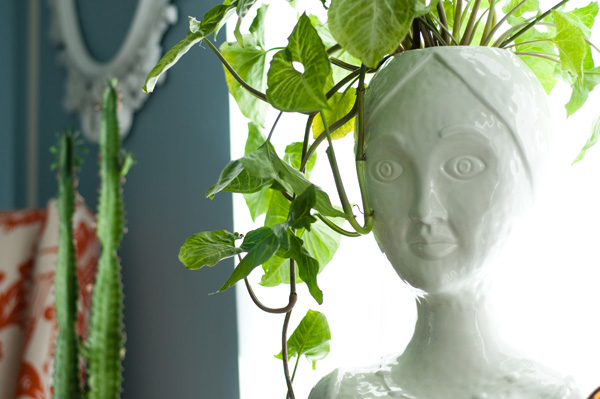 Curtains and blinds
Light control is less important in an office but drastically important in a guest room. The softness of drapery was combined with the light-controlling quality of blinds. Combined, the duo can make the office perfectly dark for a late-sleeping guest. Budget-friendly grommet-style drapery panels from Ikea were trimmed with navy grosgrain ribbon to coordinate with the room.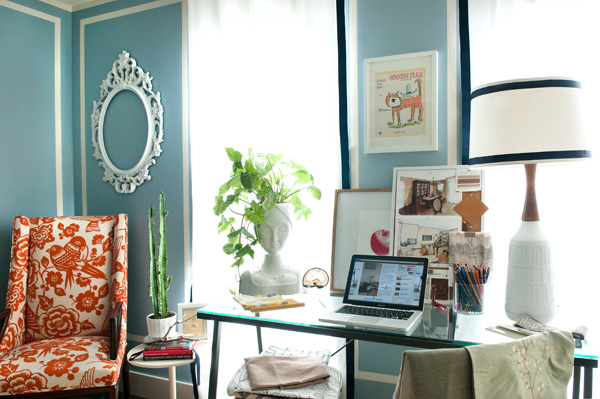 Embrace the futon
A sleeper sofa isn't always the best option when looking to add a bed to multi-use space. It tends to be expensive (at least one with a quality mattress), heavy and require at least 6 feet of space to fully extend. On the other hand, a high-quality futon can be purchased fairly inexpensively and take up less than 4 feet of space from the wall. Decorated with coordinated pillows, the futon becomes a stylish and functional alternative to a sleeper sofa.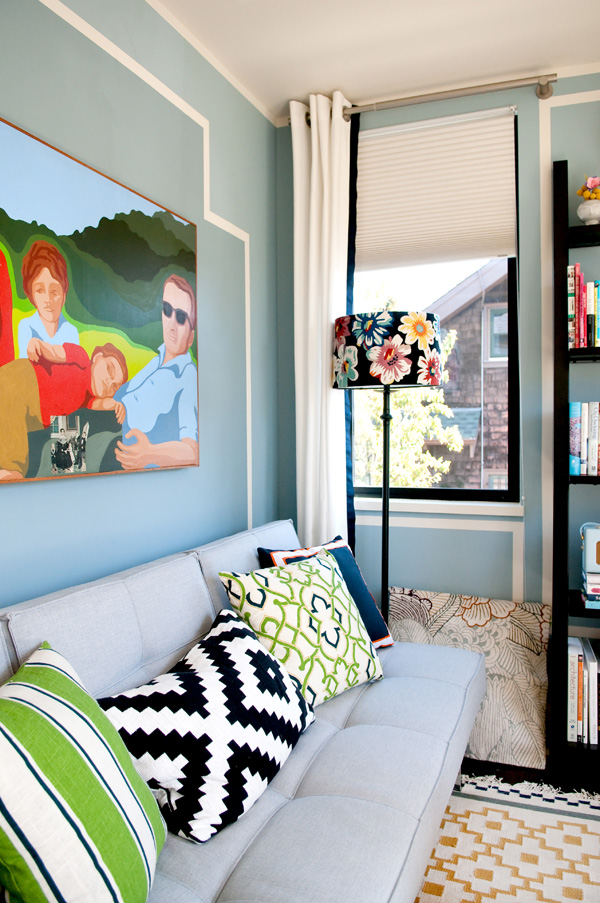 Double-duty furniture
Using a pair of storage ottomans in lieu of a coffee table serves a dual purpose. First, the ottomans provide the perfect hiding spot for the bedding. Second, when the futon is fully extended, they become an impromptu headboard for guests to place their bedtime essentials.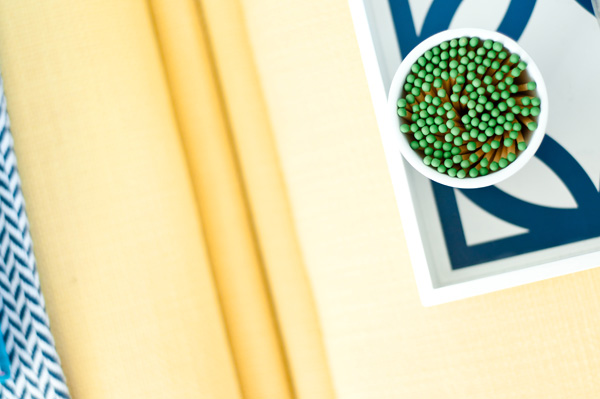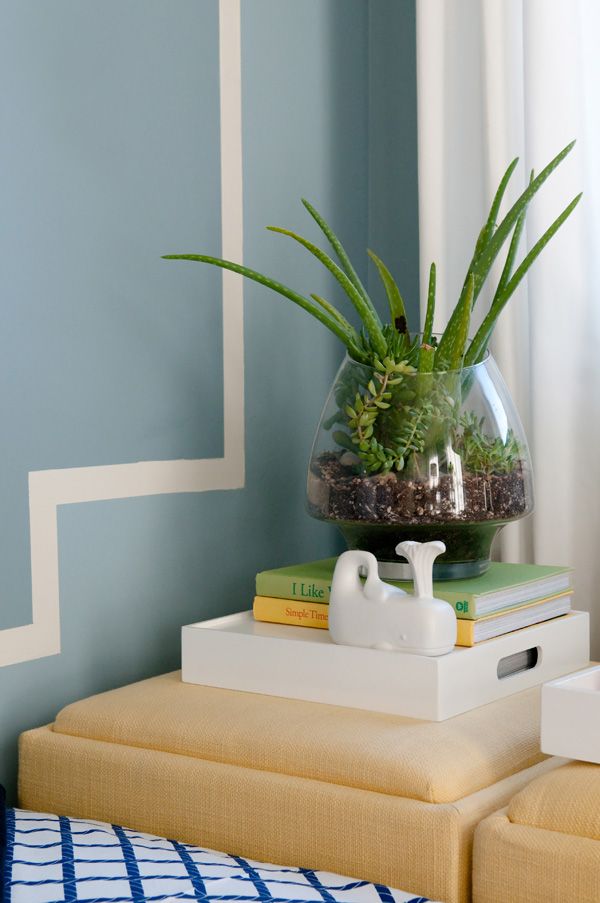 Ramp up your bedding game
Invest in bedding that matches the existing room. Sheets with a navy and white lattice design were used to coordinate with the existing elements in the room, including the throw pillows. Even if your guest doesn't make the bed, the room will still look pulled together!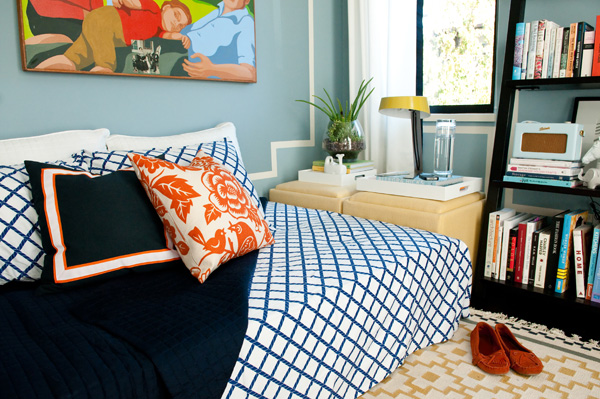 Don't forget the little things
Even though the space is primarily used as an office, be sure to include small luxuries for your guests, like a reading lamp, a radio, books and a carafe of water. A tray is a great way to corral all of these little "necessities" and makes for easy transport.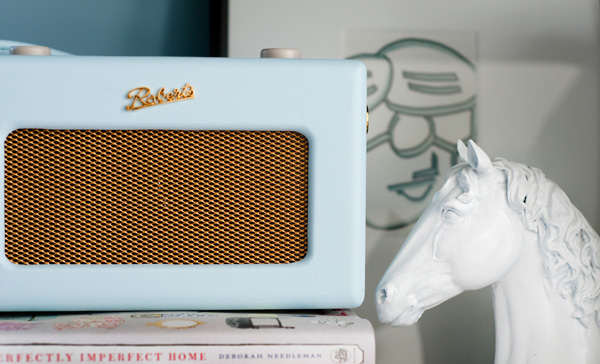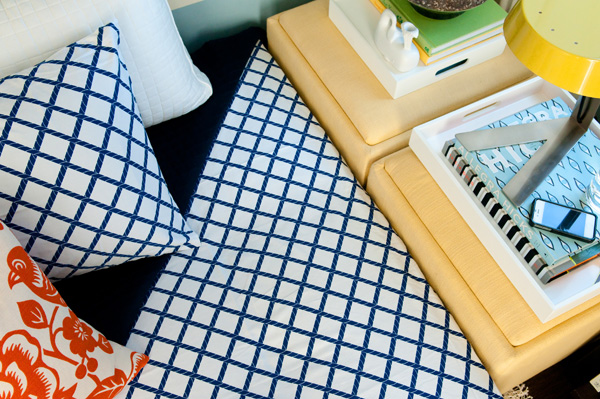 Hosting guests in your home when you are tight on space doesn't have to mean turning your household upside down. A few well thought out purchases and a little planning on your part can make any room in your home into a dual-use space!
More articles to help you prep for guests
Simple home entertaining tips to welcome holiday guests
22 Tips for entertaining in a small space
Courtney's Corner: Prepping your home for entertaining