Comfy, Cozy And Cute!
It's officially September, and if you haven't brought out the fall decor yet, now is the time! Let's take a look at some new fall items from Urban Outfitters, Macy's and Z Gallerie to find the hottest decor for your home.
(page 3 of 3)
Z Gallerie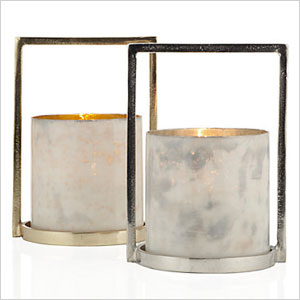 Tabori hurricane
A part of their metallic collection, this Tabori hurricane screams fall splendor! Modern with an angular design, the striking candle will cast a beautiful glow on any autumn night (Z Gallerie, $30).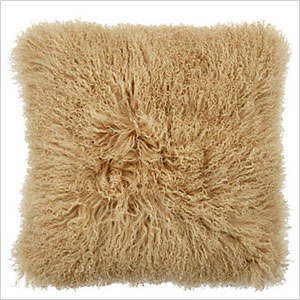 Gold Mongolian pillow
Yes, that says Mongolian. Made of lamb fur and leather and dyed in a gorgeous gold, this pillow is a splurge worth investing in. Perhaps too precious for a family-room throw pillow, display this baby on your mantel (Z Gallerie, $130).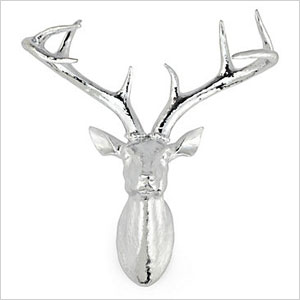 Deer head
As most of us know, fall is all about hunting. But not all of us live in the country, and some of us don't care for the hunt. So to avoid missing out on that precious trophy, add your own deer head to your decor. Available in silver metal, this deer head will look way better than the real thing on your wall this fall (Z Gallerie, $60).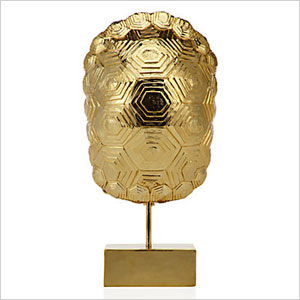 Tortoise shell on mount
If the deer head wasn't up your alley, mount a tortoise shell on your dining room table. Glamorous in gold, this tortoise shell is not only splendid, it's downright perfect and fun for fall and all year round (Z Gallerie, $50).
More fall looks for your home
Home decor shopper: Get fall cozy for your home
25 Cozy handmade throws from Etsy
SheKnows spacelifts: The bright side of fall