(page 6 of 7)
curl up by the fire pit
This season, welcome your guests with an autumn wreath, or roast marshmallows with friends and family out on the deck. These helpful tips will show you how to warm up your outdoor space for fall.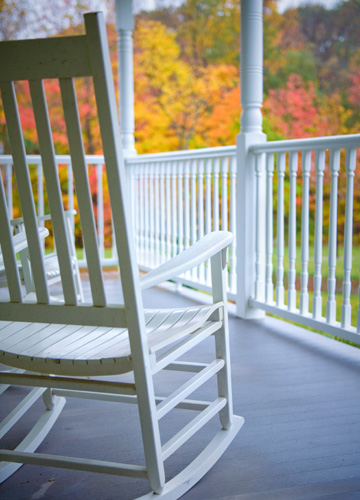 Warm your outdoor entertaining for fall
It's easy to warm up your exteriors for fall entertaining by adding a few simple do-it-yourself touches to your backyard. Check out these four fabulous ideas that are perfect for fall entertaining!
Must-have outdoor decorations for fall
Fabulous fall decor doesn't have to be complicated or expensive! Check out these six fabulous, simple fall decorations that you can add to your outdoors today.

Q&A
Where can I find stylish outdoor furniture?
"When it comes to outdoor furniture, it's easy to get overwhelmed by wicker and iron. Think outside the box with these amazingly cool outdoor furniture sets!" Read more >>
Bring the outdoors into your decor this fall
What is it about the fall that lends itself so well to decor inspiration? That's what we asked Courtney Cachet, celebrity designer, TV personality and an expert for TheGift.com. She let us in on how best to bring the outdoors in this fall. "I don't know if it's the flushed cheeks, the anticipation of the holidays or the smell of fresh apple pie, but most people, myself included, love the fall," she says. "There are a lot of family gatherings and hunkering down, and I think that whole mindset just lends itself to people wanting to make things pretty and decorate."
More fall decor ideas
5 Creative uses for terra-cotta pots
Colorful ideas for garden tags
How to decorate your indoors using the outdoors