Autumn Mantel Love
Get ready for cozy, because we're about to share the warmest fall mantels to not only cuddle up to, but to fall just a little in love with as well!
(page 5 of 5)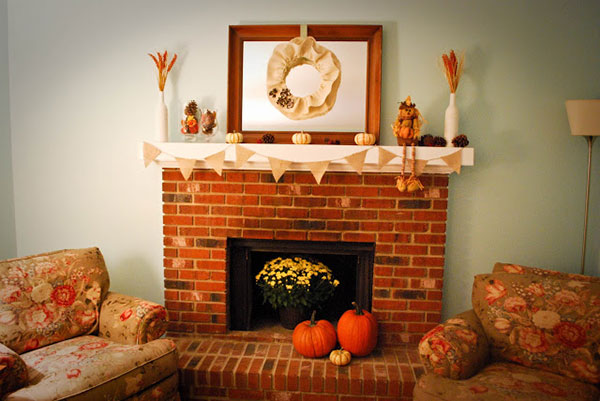 Cozy and cute, this fall mantel is in the midst of an adorable family room. Accented with a large bronzed framed mirror, a burlap wreath, pumpkins and pinecones, this mantel is modestly charming.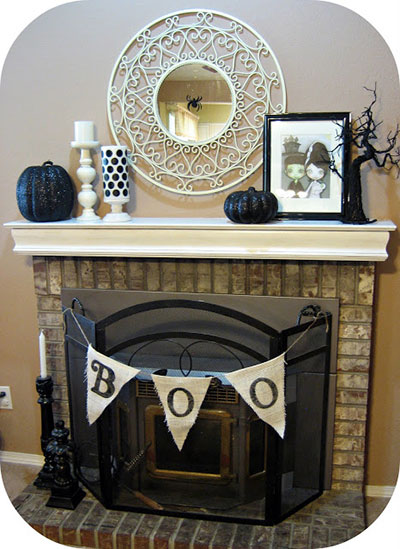 With an absolutely delectable decor scheme, this Halloween/fall mantel is irresistible. We love the cartoon print of a monster family in the midst of black and white accents.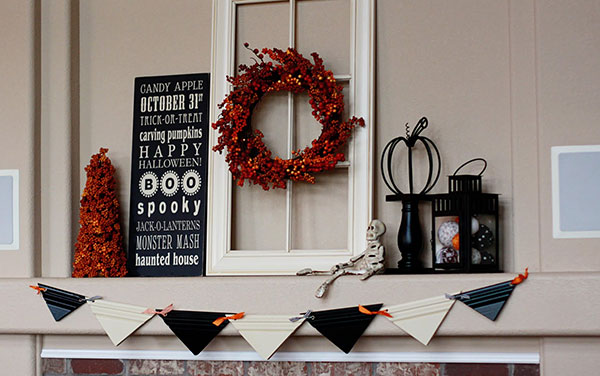 Orange and black is a simple and easy color scheme for fall and Halloween decorating. We love this cozy mantel with a white shutter and orange accents that make it great to keep up from September to November.
24
Organize Your Stuff Now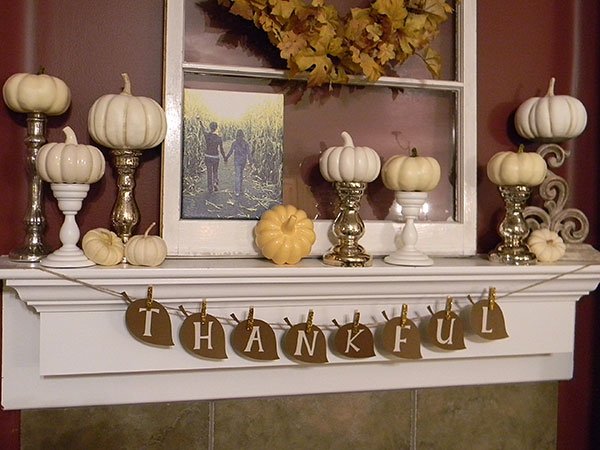 A simple scheme, this fall mantel is both lovable and cute. We love the pumpkins on top of candle pillars and the very cute DIY leaf banner.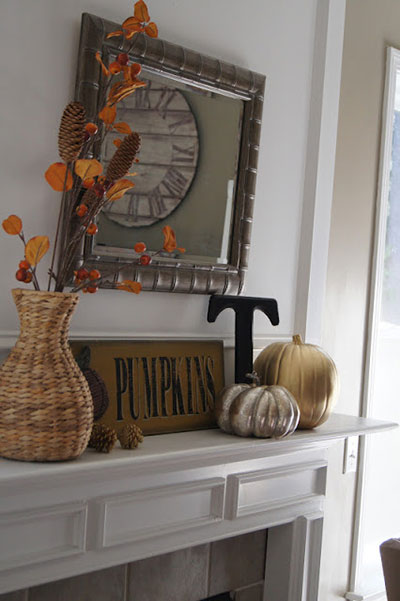 Humble and lovable, this fall mantel doesn't take much to make you feel all warm and cozy inside. Decorated with only a few loving accents, this is all you need to get through those cold fall nights.
More warmth from fall decor
Fall front door decorations
Our favorite pinners share fall decor trends
Decorating Diva: Fall design trends to try for a seasonal refresh