Autumn Mantel Love
Get ready for cozy, because we're about to share the warmest fall mantels to not only cuddle up to, but to fall just a little in love with as well!
(page 3 of 5)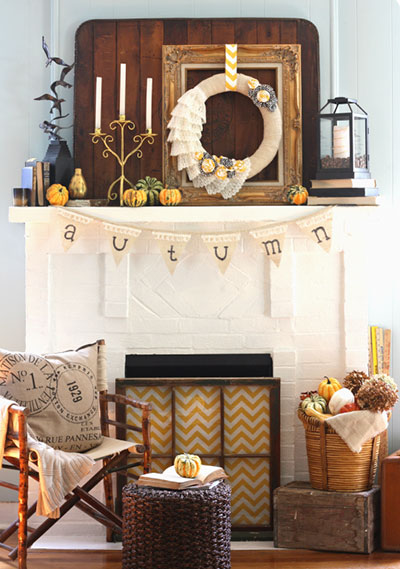 Modern with yellow chevron print, this fall mantel is unique and absolutely perfect. Featuring an oversize pallet of wood, a gold frame and a vintage lace and burlap wreath, this mantel is perfect for cozying up to all year round.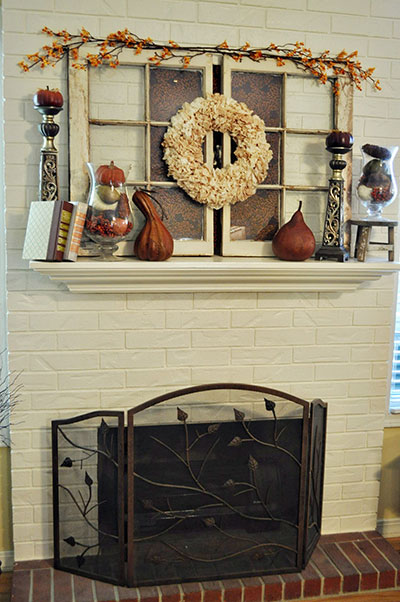 Another picture of perfection is this amazingly decorated fall mantel. Featuring two old window shutters in the background, a coffee filter wreath, old books and an apothecary jar filled with various shades of pumpkins, this mantel is adorned with vintage charm.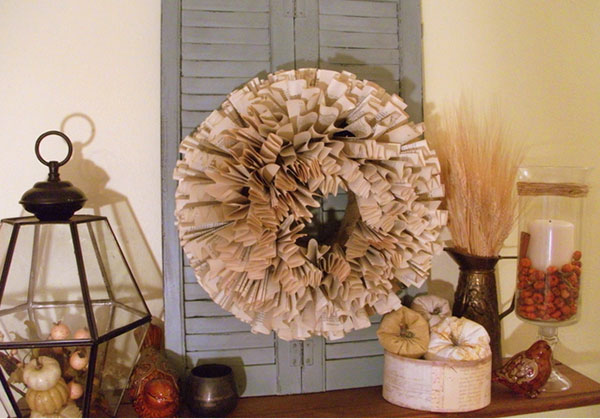 Also using shutters and a paper wreath instead of coffee filters is this gorgeously decorated mantel. Using vintage blue as a rare color scheme for fall, this mantel is simple and adorable.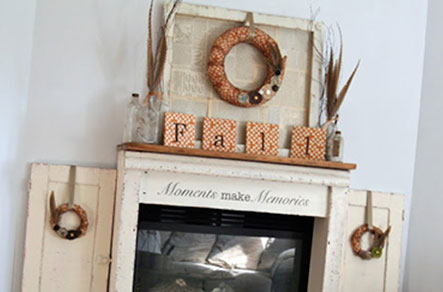 Using a fun and distinctive wreath design with wrapped ribbon and tulle, this fall mantel is exciting and refreshing. We love the fabric-wrapped canvases and large, open-framed background.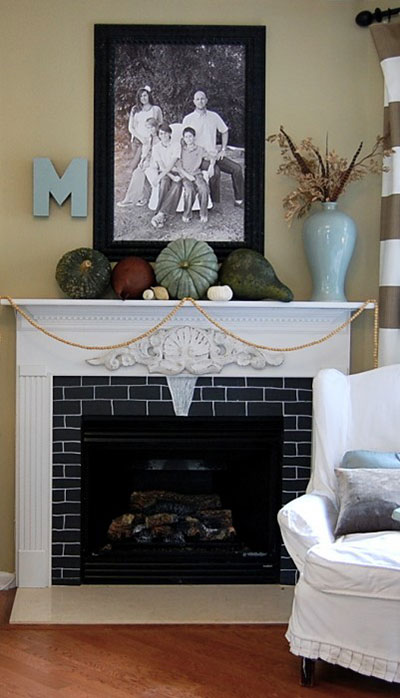 Photo credit: Myquillyn at The Nester
If your family room doesn't have room for any traditional fall colors, then do your own! Another use of blue, this fall mantel uses green gourds, a Queensland blue pumpkin and a same-colored vase and monogram for a distinctive design.
Up next: More fall mantels >>