Autumn Mantel Love
Get ready for cozy, because we're about to share the warmest fall mantels to not only cuddle up to, but to fall just a little in love with as well!
(page 2 of 5)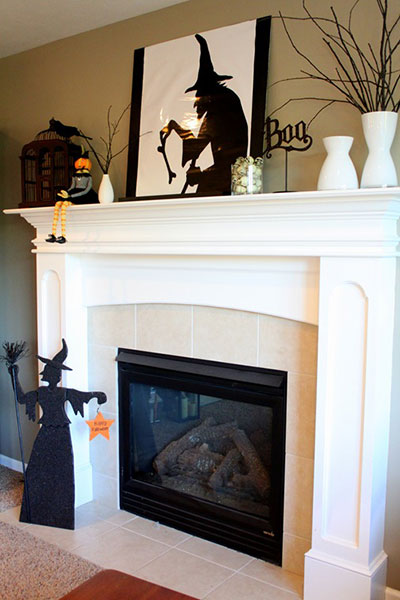 Photo credit: Chris at Just a Girl
Another Halloween love, this mantel has witchy class. Simple and absolutely adorable, we love the oversized witch silhouette and black branches that make this mantel beautiful.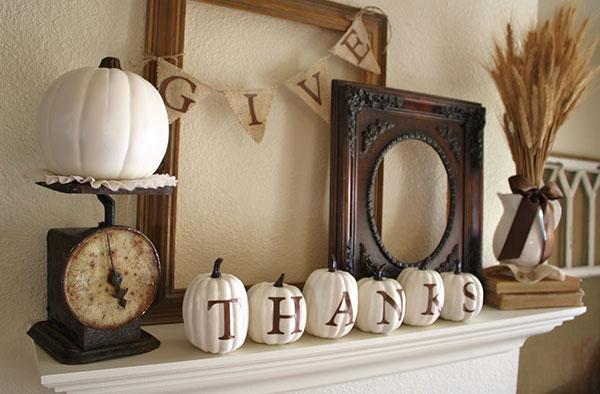 A reminder to always give thanks, this mantel uses its pumpkins to send a positive message. Using a hot color scheme for fall, we love the bronzed frames and gold lettering in this cozy setting.
8
It's the Little Things That Make a House a Home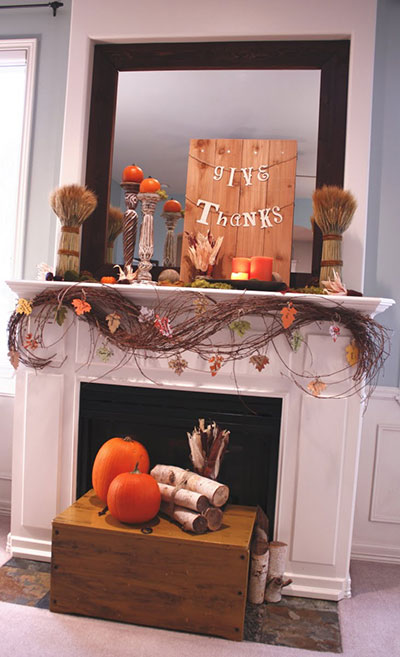 Another mantel devoted to being thankful, this beauty is filled with fall splendor. Adorned with wheat, Indian corn and acorns, this mantel isn't only thankful, it's a tribute to the first Thanksgiving!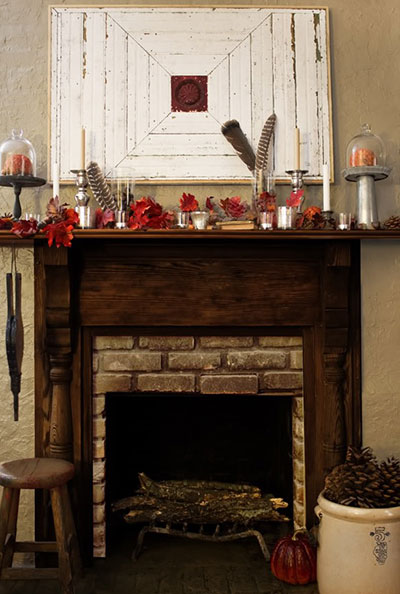 Another mantel paying tribute to the first Thanksgiving is this feathered beauty. We love the fall leaf garland, cake stand covered pumpkins and unique artwork that hangs above this cozy fireplace setting.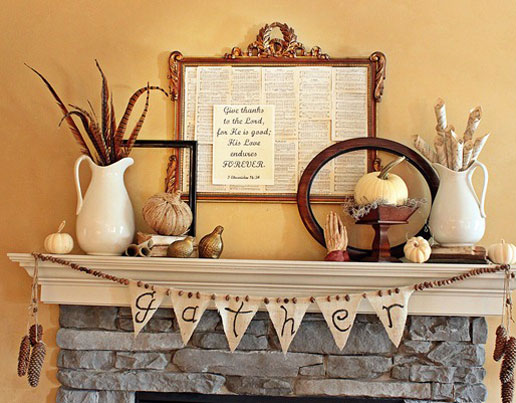 Using sheet music, burlap and acorns, this fall mantel is unique and natural. Filled with bronzes, gold and browns, the neutral color scheme of this mantel is perfect for sipping cocoa beside.
Up next: More fall mantels >>