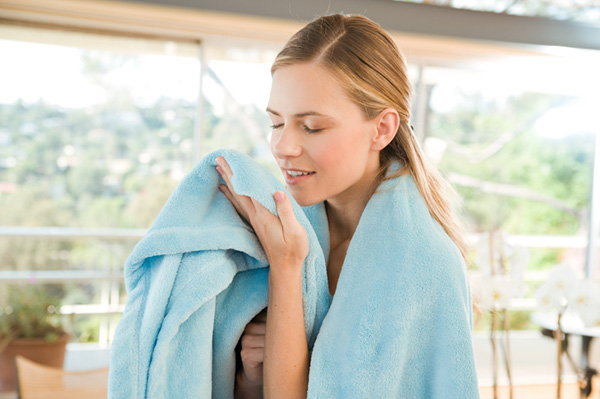 Freshen your fabric
Scent is one of the most powerful triggers of memory and emotion. If you have to do laundry anyway — because, let's get real, it's inescapable — take yourself to a happier place with the help of these amazing fabric scents for every season of the year.
Summertime scents
Nothing says summer quite like citronella, aloe vera gel and the intoxicating scent of piña colada. Say hello to summer as you're lazily scrubbing away at a mustard stain with these fabric scents fit for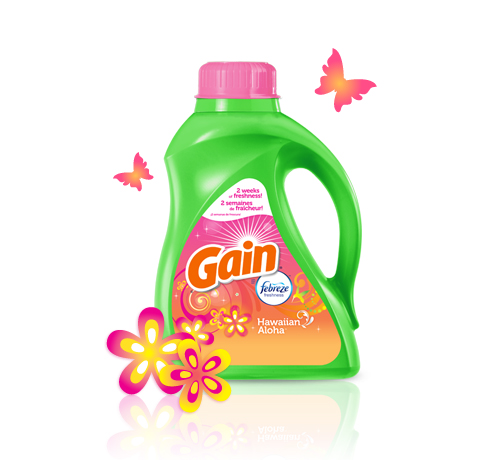 Hawaiian royalty.
Gain Hawaiian Aloha: The Gain line of laundry detergent boasts the widest scent array of any of the brands we've investigated. This particular detergent smells like tropical flowers, but if it doesn't suit your summertime preferences, there are many more fresh and flowery scents to choose from.
Look for lavender and lilac combinations: Both lavender and lilac contain scent properties that encourage relaxation and restfulness — perfect for lounging by the pool with a book.
Fall flavors
With the setting of the summer sun, the air is full of the scent of rain, freshly fallen leaves and pumpkin spice lattes. Welcome autumn into your abode with these laundry scents that conjure thoughts of cooler weather.
Fresh rain: Find a laundry scent with a slightly musky and flowery scent to match the smell of moss following a light mist. You'll feel like football season and Thanksgiving are just around the corner.
Outdoorsy scents: Some laundry detergents have masculine undertones to their scent, like cedar or mountain meadow. Your nose won't smell the deep scents first, so you don't need to worry about smelling like cologne.
Wintertime whiffs
Pine trees, gingerbread cookies and apple cider are the staple scents of happy wintertime memories. It's possible to make your laundry smell sweet like winter without overpowering your closet with a thick and musty scent.
Lavender pine: You'll want to stay away from smelling like Pine-Sol, but several products actually have pine scents underneath a lighter, flowery tone. Opt for a soothing flower scent like lavender with a hint of pine to help you feel cozy by the fireplace.
Vanilla: It may sound odd, but vanilla in a laundry detergent is as delightful as a warm blanket and Mexican hot chocolate.
Springtime sniffs
Many laundry detergents channel the springtime scent of flowers, but few do so particularly well. Instead of resigning yourself to a scent that screams flower power, try one of our picks for spring-clean laundry detergents. These scents focus on the delightful smells of freshly cut grass, wildflowers and sunshine air.
Gain Original: Nothing beats the stain-fighting power of Gain, and we like the original scent for spring. One online reviewer said it best: "It smells like sunshine and everything outdoors!"
Citrus and ginger: If your laundry has a touch of citrus scent, you'll feel energized the moment you put on clothes for the day.
Tell us:
Are there any special scents that trigger a happy memory for you?
More cleaning tips
7 Quick home-cleaning tips
5 Places to disinfect daily
15 Tips to organize your laundry room